Archive and unarchive tasks in Kissflow Project
You can now archive and unarchive one or many tasks in your Kissflow Project. 
Archiving tasks
Archiving a task in your project's Kanban and Matrix visualization is simple. Click the More options button (
) on your task card and click Archive.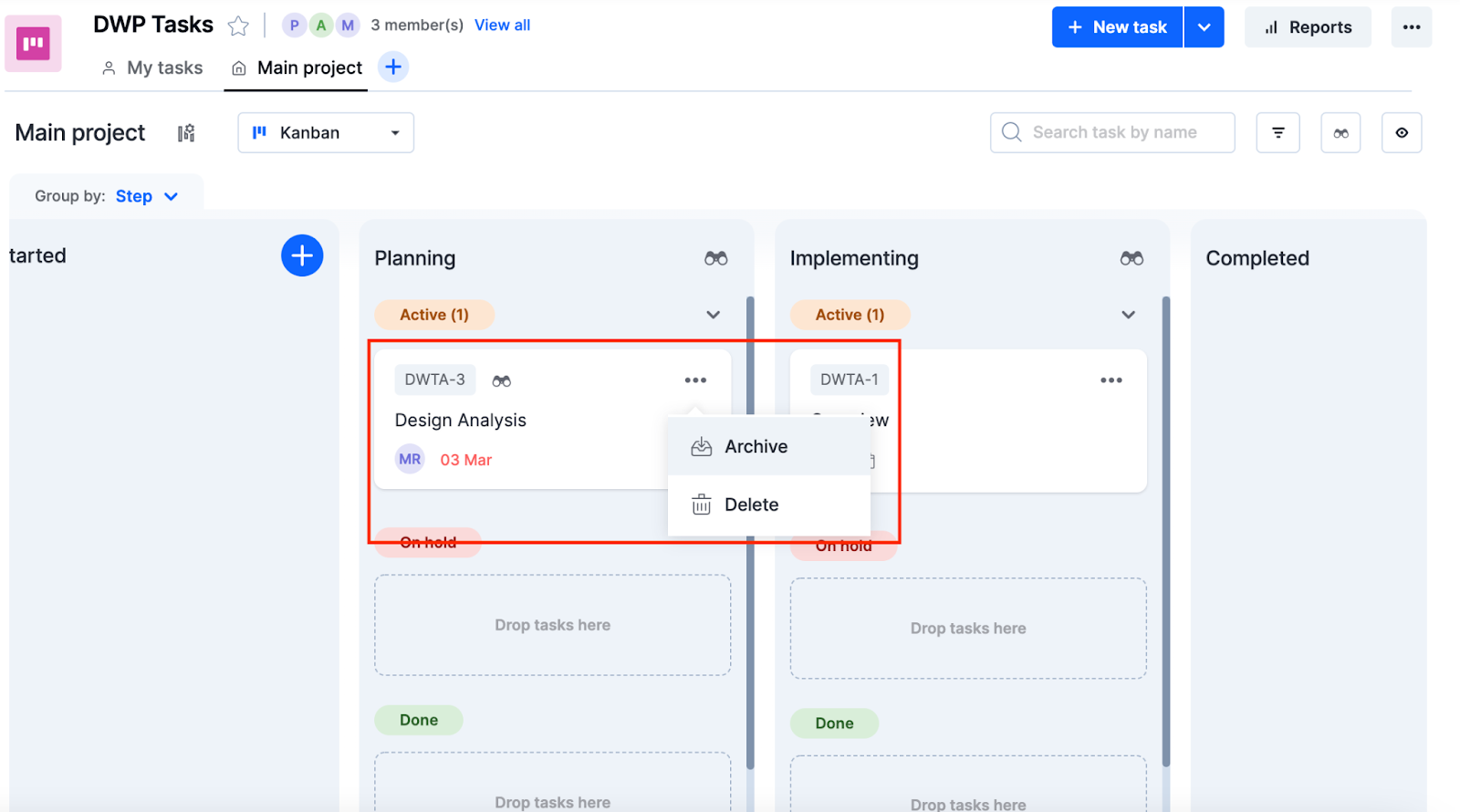 You can also archive tasks one at a time or in bulk in your project's list visualization.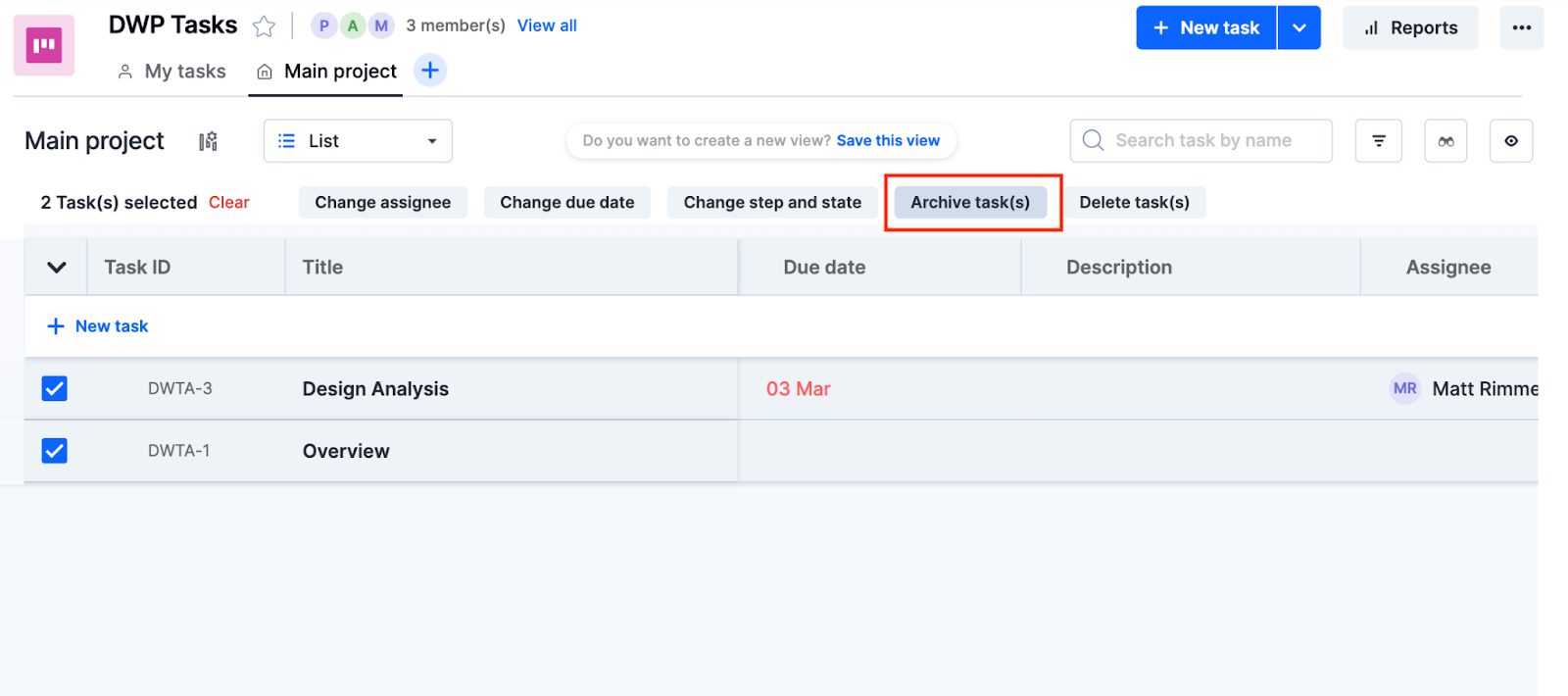 Unarchiving tasks
To access all archived tasks, click the More options button (
) in the top right corner of the page > Archived tasks. To unarchive tasks, use the multi-select checkboxes to pick one or more tasks to unarchive and then click Unarchive task(s).