Boards overview
Applies to Digital Work Platform:
Small Business

Corporate

Enterprise
Boards help you manage highly adaptable workflows that involve interactions between people and information. Similar to other flows, a form stores the data for an item and all steps.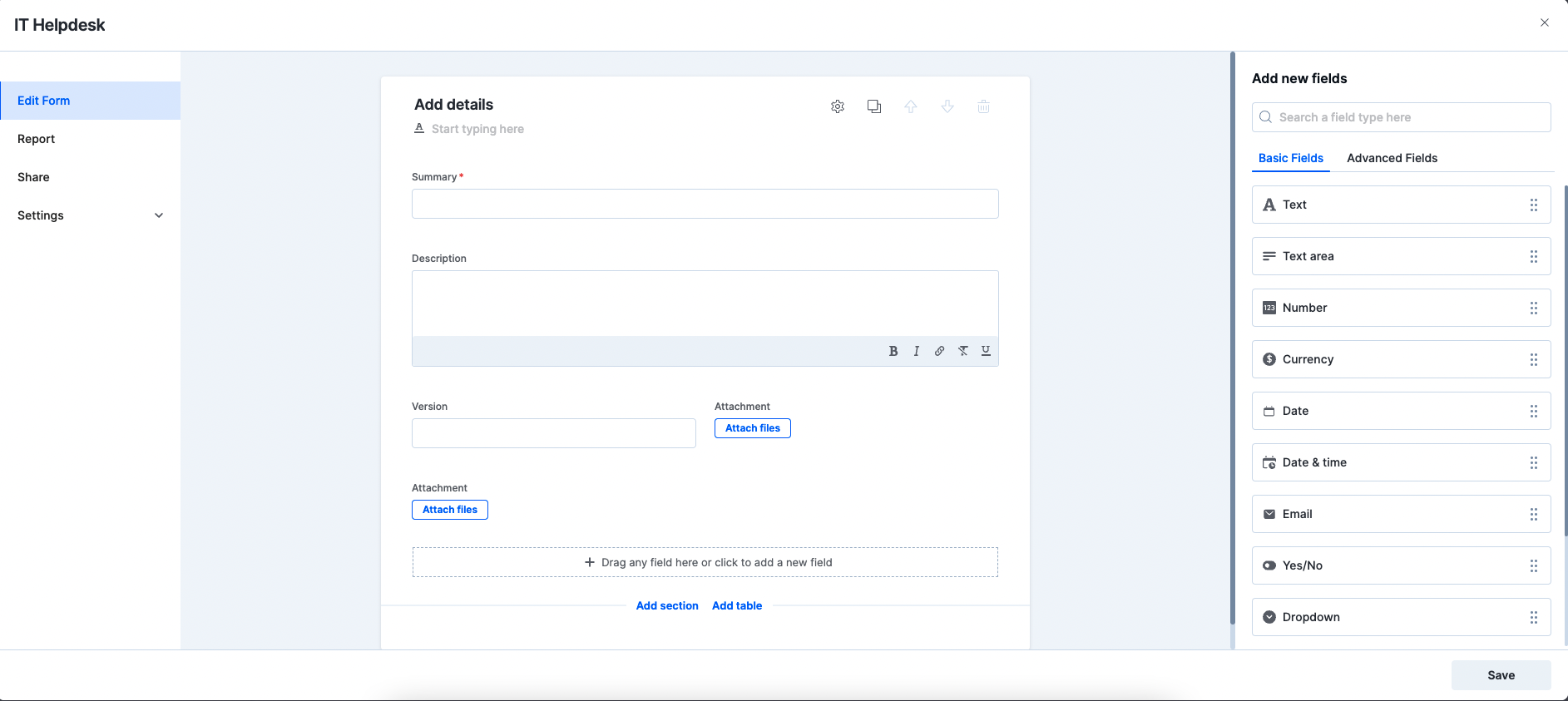 An example of a board is a helpdesk. Tickets raised on a help desk become items. As a Board admin, you can create tickets, set custom statuses, assign tickets to the right users, and collaborate to resolve them. Similarly, an item can also be a bug, task, service request, or incident, depending on how you set up your board.
Features
Here's an overview of all that you can do using boards in Kissflow:
Build custom workflows to create, collaborate, and resolve items.
Create custom forms with advanced fields that support conditional visibility, validations, and expressions.
Configure and manage custom statuses for workflows.
Navigate between items with ease using list and board views.
Collaborate with other members on items using notes.
View item transitions and activity logs for better management of priority items.
Use default and custom filters that support advanced querying to easily retrieve specific items.
Control access and permissions using default roles provided by the system.
Manage notifications that are displayed for any changes made to the system.
Generate custom reports to derive insights from your workflow.
Integrate your board with other flows or third-party applications to create advanced workflows.
Common use cases
Here are some common use cases for boards:
Support requests
Incident management
Service requests
Bug tracking
Help desk
Sales pipeline
Customer onboarding
HR help desk
Facility service requests