Managing channels and chat conversations in PWA
Viewing channels
Tap Channels to open a list of all channels you have access to. On the Channels screen, tap on a channel to view its contents, create posts, make announcements, comment, and react to posts.
To view the contents of a closed channel, you will have to request access first. Once your request is approved by a channel admin, you will be able to view or make additions to the channel like any other channel you have subscribed to.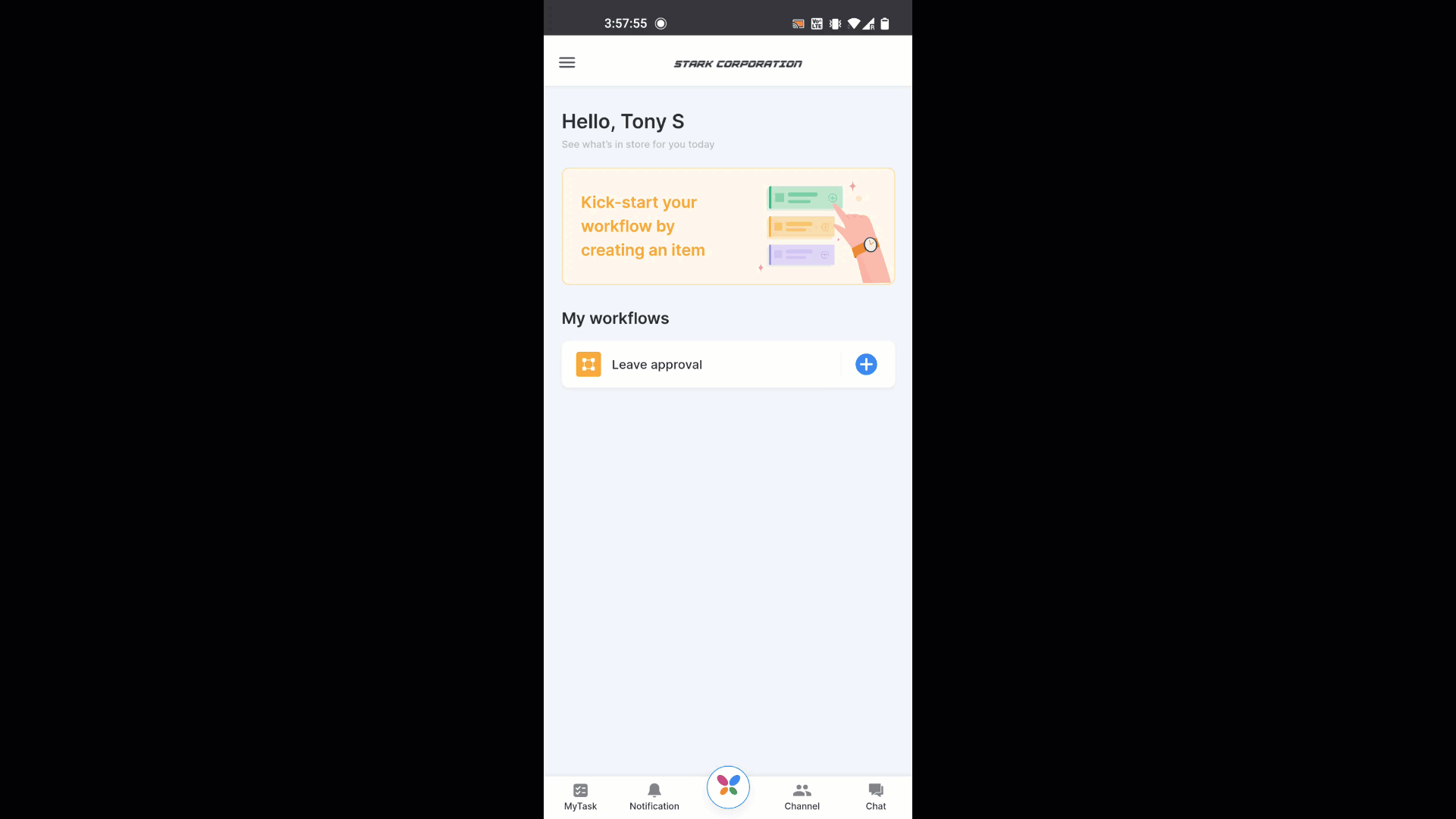 Starting chat conversations
Tap Chat to view all your chat conversations. You can continue conversations from here or start new ones with anyone in the account.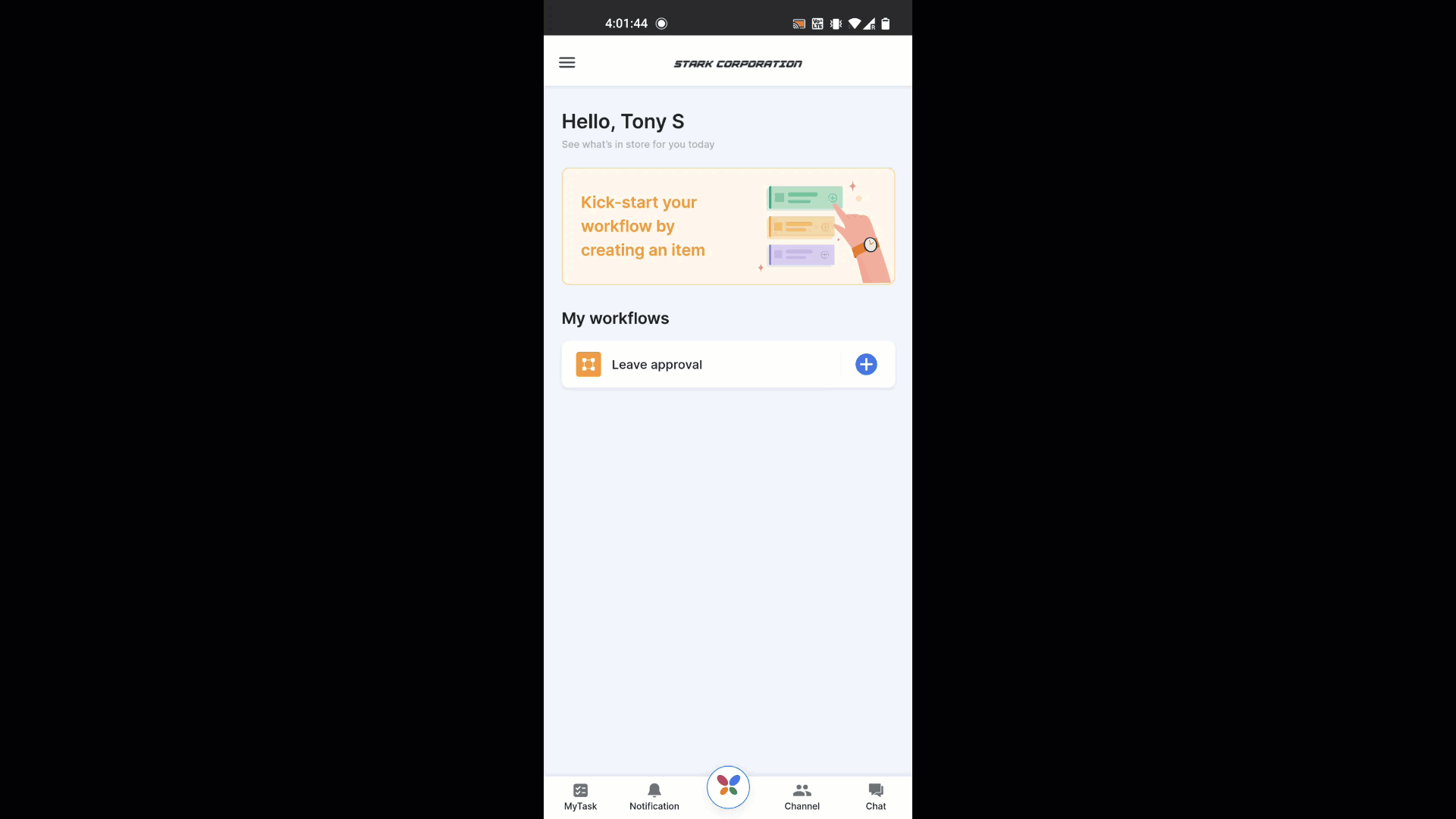 To start a new direct chat, tap +, and select a member.
If you want to start a group chat, tap Group chat, add other members, enter a group name, and then tap Create.
You can add emojis, GIFs, images, and files in your chat conversations. @mentions are also supported.