My settings
Accessing your profile
Click your profile picture in the upper-right corner of the Home screen and click My settings. You'll land on the My profile page by default. Here, you can fill in your personal details, upload a profile picture, and manage your email address.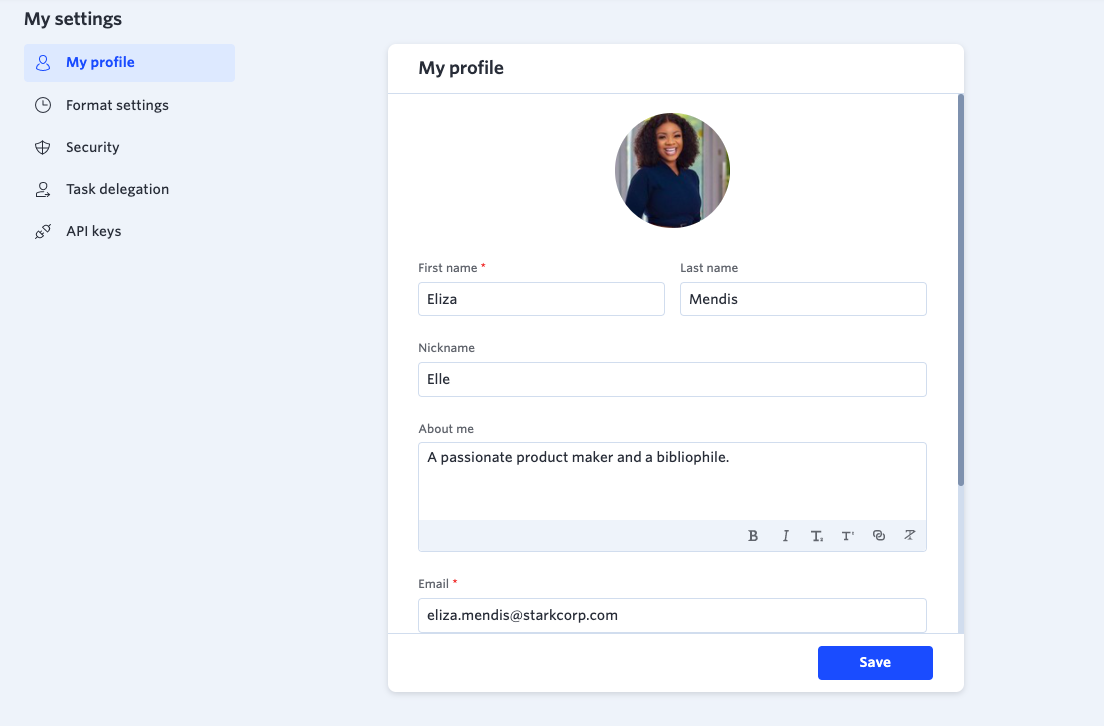 Format settings
You can control the default settings that impact how data is formatted and displayed in your account. These settings only affect your individual account and do not affect the entire account's format settings.
Account time zone. The time zone of your organization is taken into consideration when you configure a scheduled action for an integration or include a deadline in a workflow. All flow data will be matched to your time zone.
Language. Choose the language for your Kissflow platform. Kissflow is currently offered in English, French, Spanish, German, Italian, Russian, and Portuguese.
Date format. Choose the relevant date format for your business.
Remember to click Save after choosing your preferences.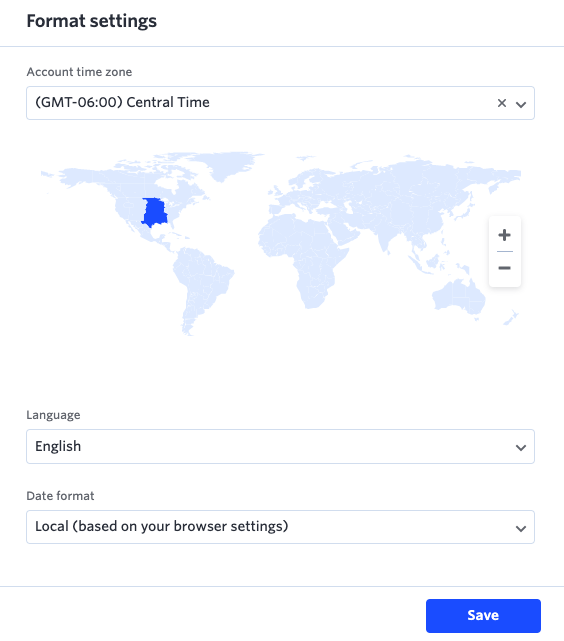 Account security
You can view a list of all the active web and mobile sessions during the last 24 hours. You can click Sign out from all active sessions to concurrently sign out from all your sessions. You can also click this icon
beside a session's card and click Sign out to sign out from a specific session.

Task delegation
If you are going to be unavailable for a certain length of time, you can delegate process tasks automatically assigned to you to another user. All existing tasks will stay with you. You can cancel the delegation at any time. 
To enable task delegation, select a user under Who do you want to delegate your tasks to?, and select a start and end date when you want your tasks to be delegated to the user.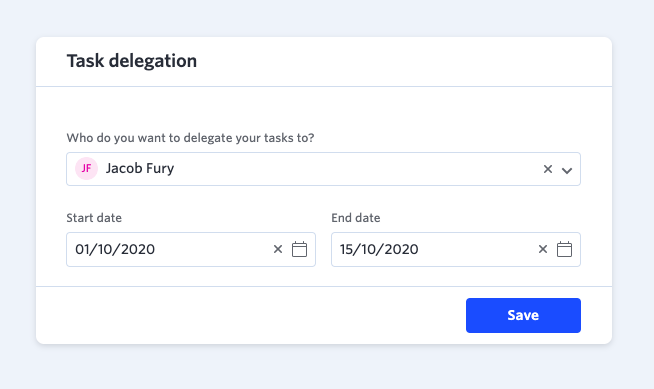 Modifying the delegation information
Click the Edit delegation link beside the user's name to modify the details of the user to whom your tasks have to be assigned in your absence. When you click Cancel delegation, the user will no longer be assigned to the new tasks. You regain control over all your tasks as before. However, all previously delegated steps will still be delegated to the same user.