Creating a process
You can create a new process based on the permission set by an Account Admin.
Creating a new process
On the left navigation, click Explore.
On the Explorer page, click Create which will take you to the Create from scratch page. Alternatively, you can go to the Template gallery and install one of the predefined templates.
From the Create from scratch page, select Process.
Enter the process name. You can also optionally add a description and category to help you organize and find your process later.
Click Create.
If you already have some existing data for your process form in a CSV or XLSX format, you can click Import data from other sources and upload the file. The columns in the file will be imported as fields into your form.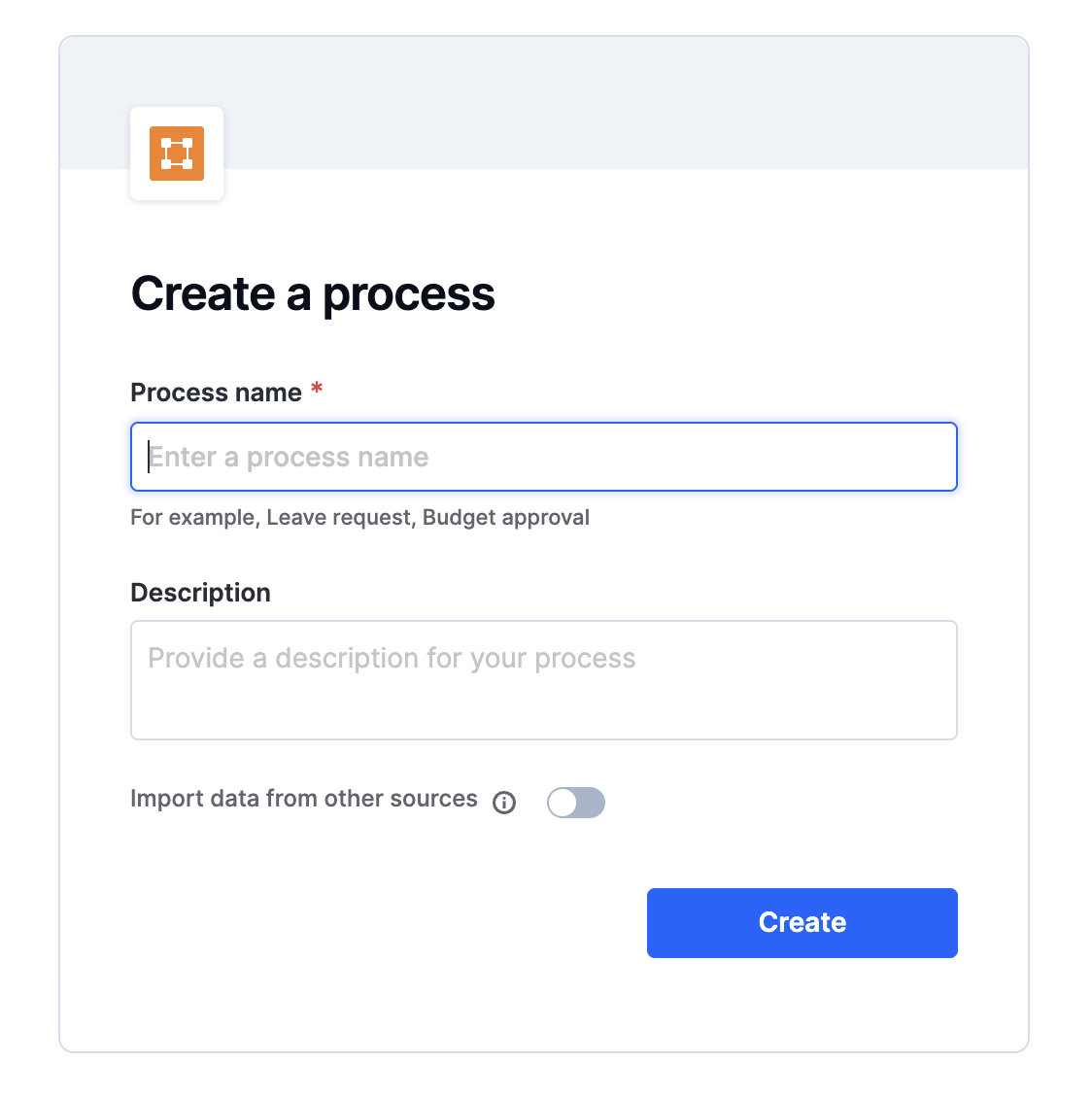 Renaming a process
To rename your process, simply click the current name, make changes, and then click Enter. You can change the description in the same way. All changes are auto-saved.

Customizing a process
Each item in your process comes with its own form, workflow, and permissions. Click Edit process to access the editor where you can work on these elements. As a Flow Admin, you can also access the editor from any form by clicking Edit process in the lower left corner of the form.

Finding a process
There are two ways you can search for your process.
First, click the Search button (

) on the top navigation bar of your page and type the name of the process into the search box. You can also launch the search box using the keyboard shortcuts,
On Mac: Command key, ⌘ + E
On Windows: Ctrl key + E
Second, click Explorer in your top navigation bar to land on the All flows page. Then you can use the search and sort features to find it quickly.