Managing reports
Small Business
Corporate
Enterprise
To access reports in analytics, click Analytics in the left navigation bar and open the Reports page. Here, you can view all reports created in analytics to which you have access.
Every report is displayed in a card view. You can find out the following details from these cards: 
Name
Report type
Last modified time
Shared status of the report
You can easily search and sort the reports alphabetically by when they were created or modified. You can also filter these reports using the following filters:
All reports - Shows all reports on the page.
My reports - Shows reports that you have created.
Shared reports - Shows the reports for which you have access.
When you open a report, you can see when its corresponding data source was last synced.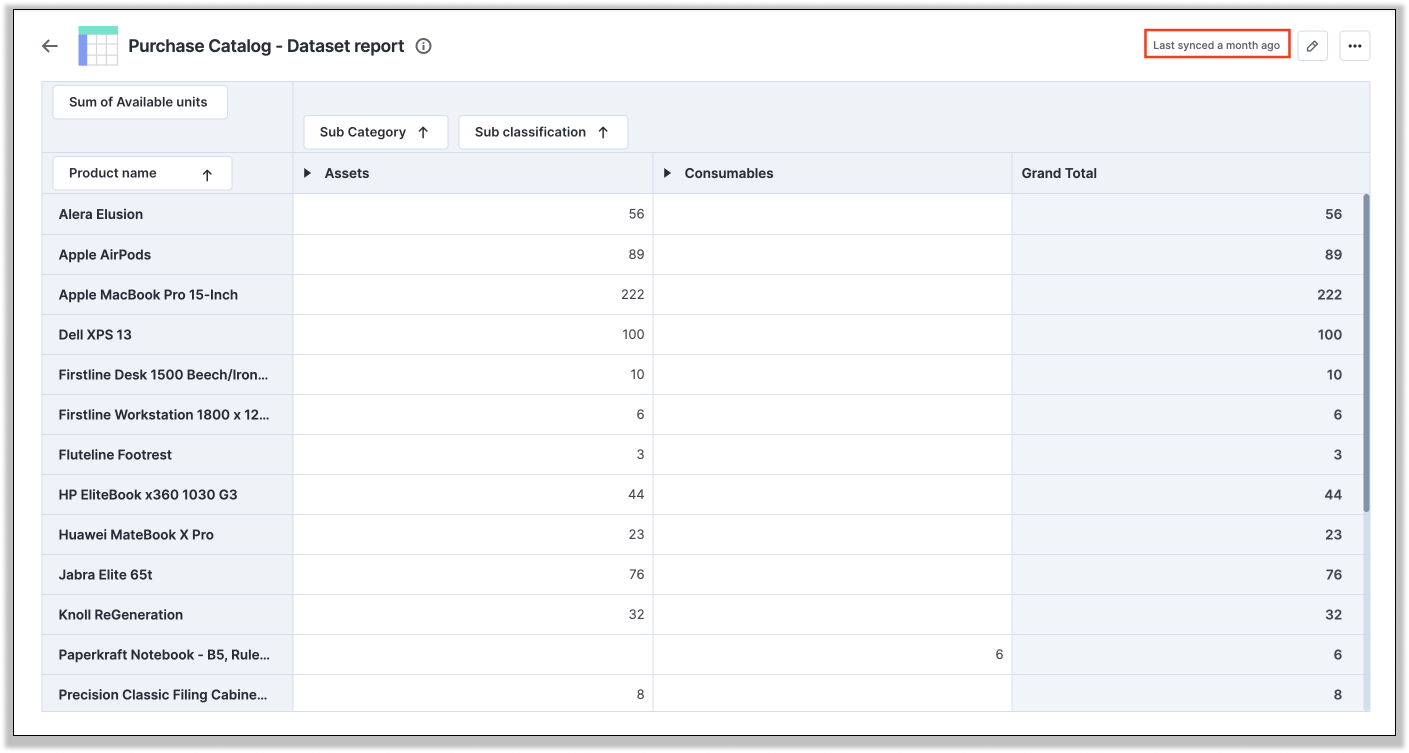 Reports and system reports existing within forms like processes, boards or datasets are not visible in analytics. The scope of the reports created here is limited to analytics.   
Administering a report
After you've created a report, you have several ways to administer it. Click the More options button (

) next to a report on the reports page.
Share - Share the report with users and groups.  You have the option to let users share the report with more people.
Export - Export all the data in the report as a CSV or JSON file. Exporting is only available for tabular reports. After exporting, you will receive an email with a link to download the report.
When you click Details under the More options button (

) in the report viewer, you can see the report name, description, report admins, data source from which the report was created, time of creation, last modified time, and last synced time.
Managing roles and permissions
There are two different report roles in analytics.
Admins: They can edit, delete, and share a report.
Members: They can view a report and optionally edit and share it.
By default, the creator of a report becomes the admin. A report can have many admins. Report Admin can add other users to the report as members or admins. However, only a Super Admin of the account can add additional users or themselves as admins.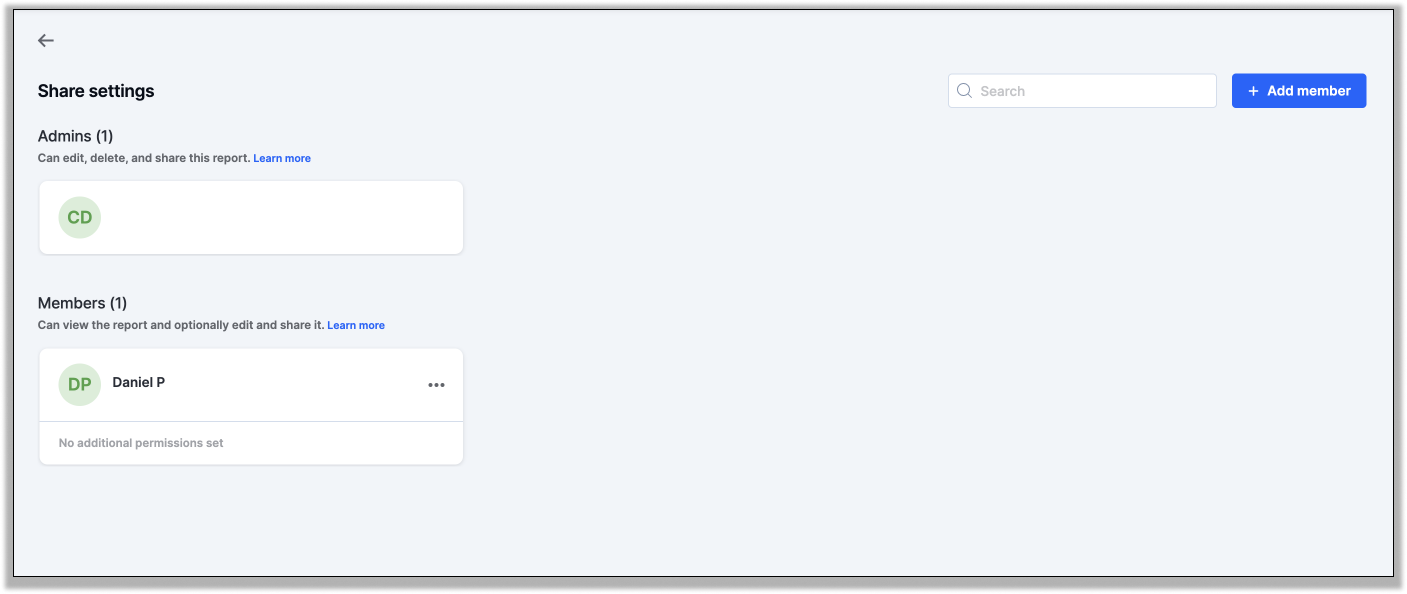 Revoking access to reports
To revoke access to a report:
On the report page, click the More options button () > Share.
Select the member whom you want to remove, and on the user card, click the More options button () > Remove member.
If a user's member access is revoked, they can no longer view or access the report.
If a user who was the sole admin of the report is removed, then the Super Admin of the account will be assigned as the new admin for the report. The users/groups with whom a user had shared a report before their access removal will still be able to access it.
Only a Super Admin can add an admin or revoke the access of a report admin.