Admin history
The Admin History tab behaves as an audit log of all the activities related to your account settings. It offers an easy way to check for any unusual or suspicious sign-in attempts and monitor actions. It also allows the Account Owners, Super Admins, and User Admins to search and find the admin-level changes made by users in your account.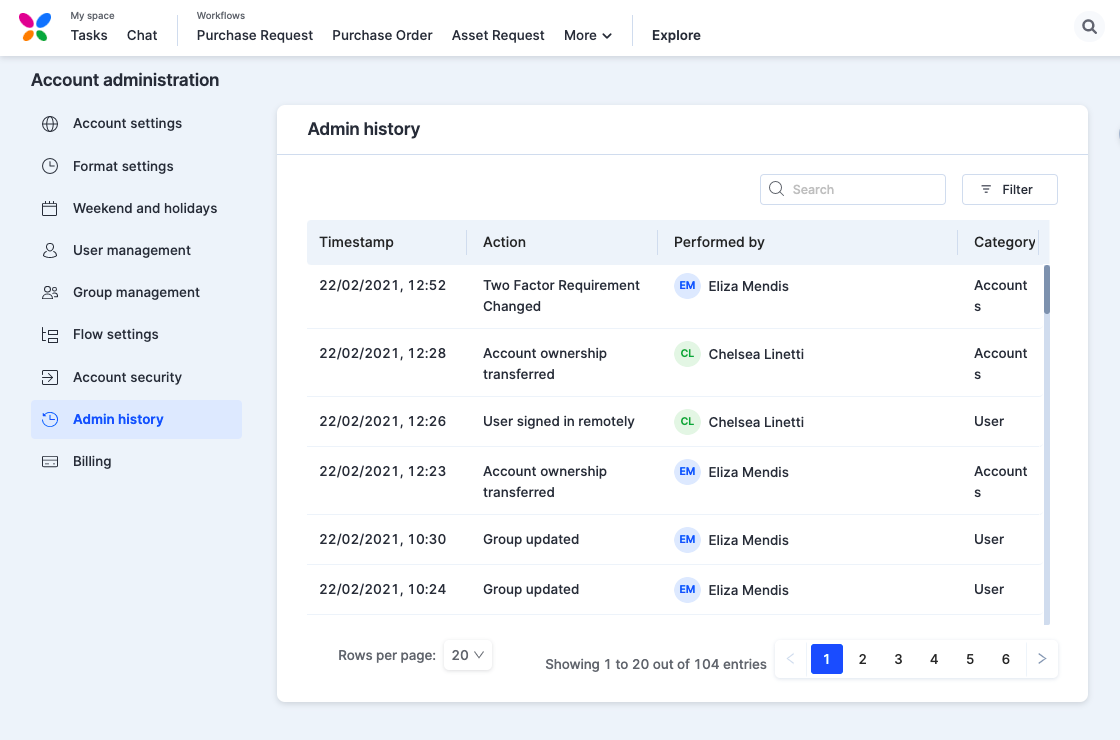 The Admin History section gives the following information:
Timestamp: The exact time when an action was performed.
Action: The kind of activity or action that had taken place. Examples include Dataset permission change, Account ownership transferred, User activated, Account security updated, Field modified, IP address, etc.
Category: The category to which the specified admin action has been mapped to.
Performed by: The name of the person who performed the action.
Additionally, you can search, sort, and filter fields in the history table.
---
---