Changes to Kissflow Chat and Team
Overview
One of the many challenges you may face in work management is the lack of effective communication and collaboration between members of your organization. While the existing Kissflow Chat strives to solve most of these problems, users still face challenges regarding file management, flexibility in group privacy, ease of use, and more. To address these gaps, we are introducing a few constructive changes as well as a range of brand-new features to Chat. 
What's changing
Team is now Space
Kissflow Team has been immensely valuable in facilitating efficient collaboration among various organizational units. However, to further equip you in solving collaboration challenges, we are rebranding Team to Space and introducing some new features and changes along with it. A Space will combine a Chat, a file management system, a forum, and Streams of hashtags.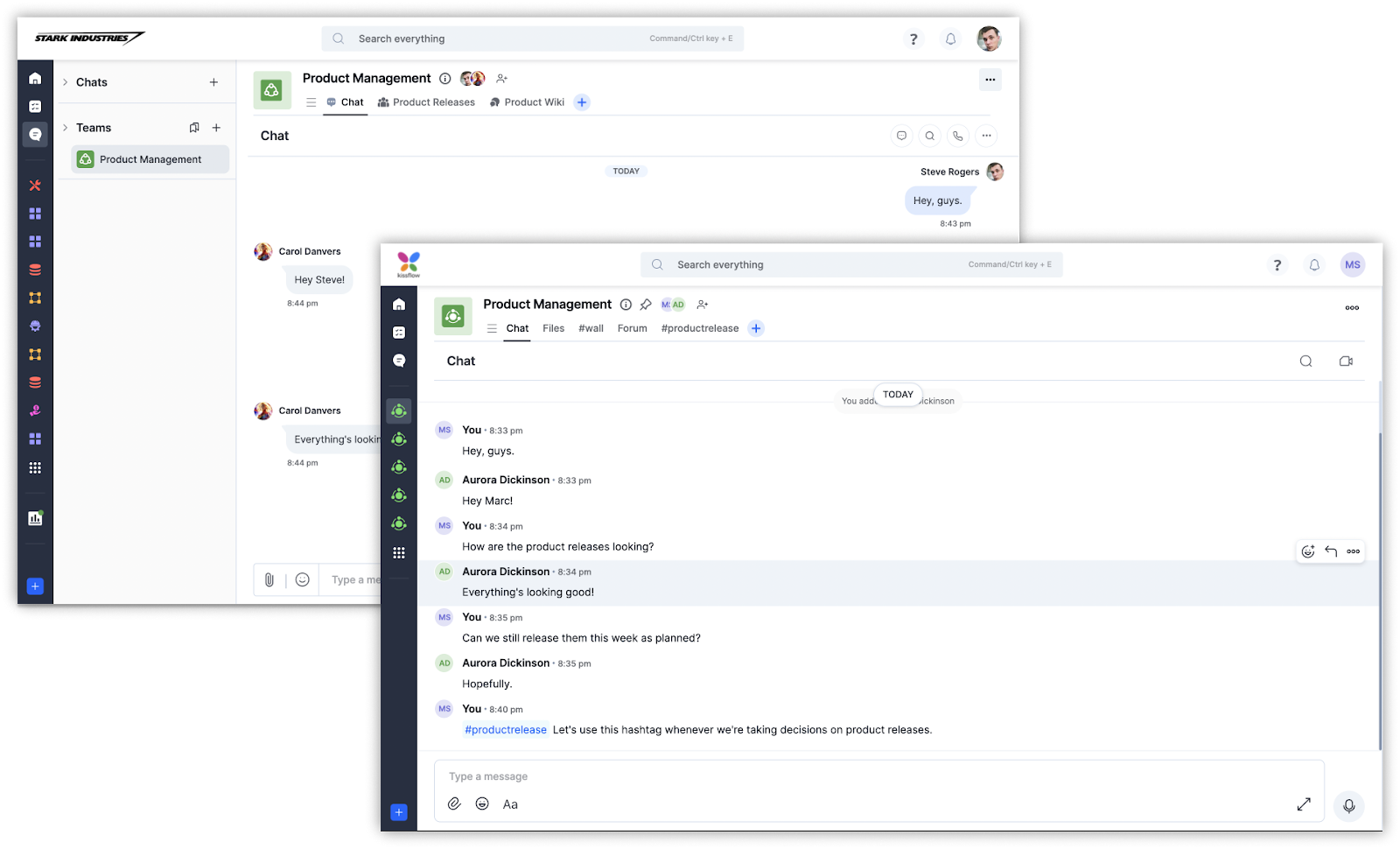 All-new Forum
Based on thorough analysis and consideration, we're changing how members use our Forum feature.
Henceforth, only one forum will exist per Space. Admins can choose to enable or disable this forum. Members can create topics and carry out discussions, mark topics as Solved or Closed, and more. Accompanying this will be a redesign that allows members to choose between a Vertical Split layout and a No Split layout.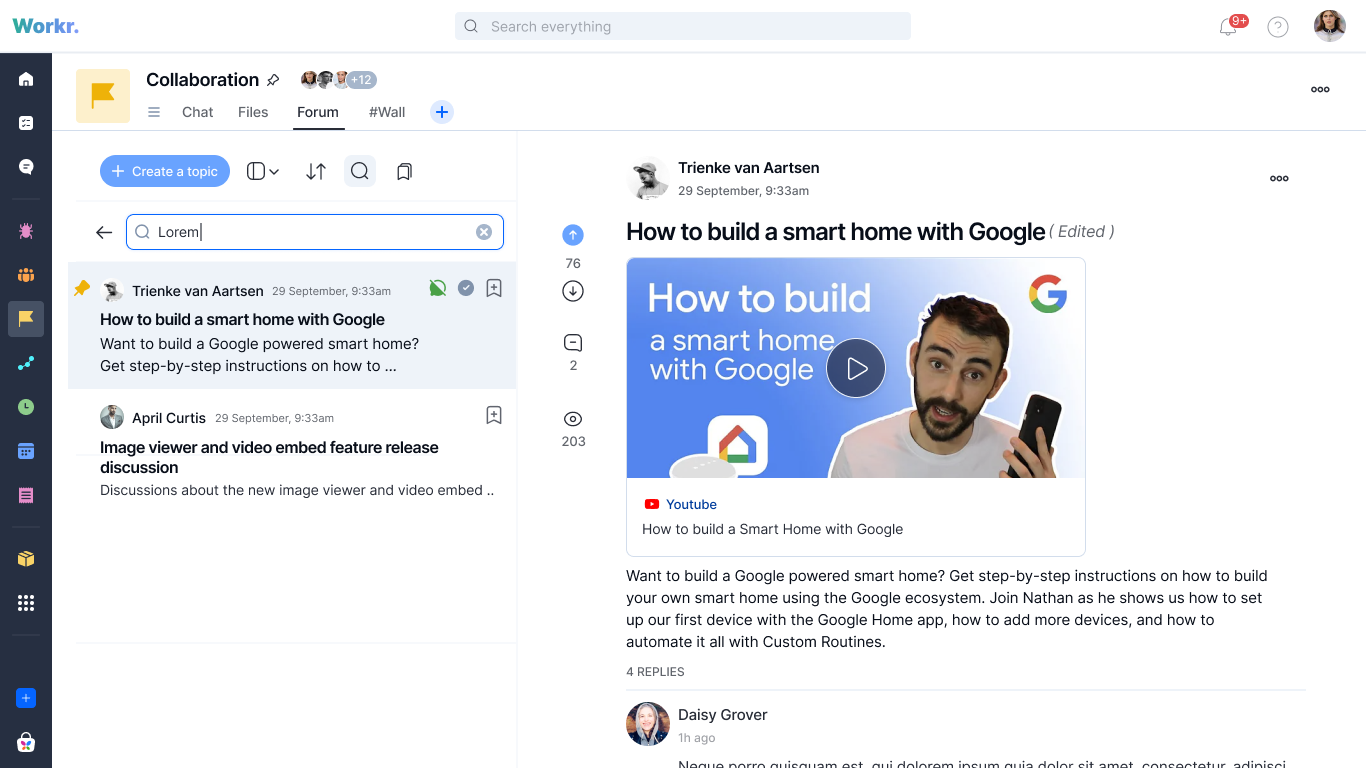 Feeds are now Hashtags
Hashtags will now take the role of Feeds. In place of posts, members can send messages and tag them using Hashtags. Instead of Feeds, members can now create a Stream with a hashtag and see all the messages tagged under it. This makes it easier to search within a space and lets members filter messages based on hashtags.
Enhanced threaded replies
The Threads feature in Chat is getting a new design. Users can reply to messages as threads under the message itself and do not have to go to a separate thread window. Users can also respond to other replies in a thread, and collapse threads to hide them.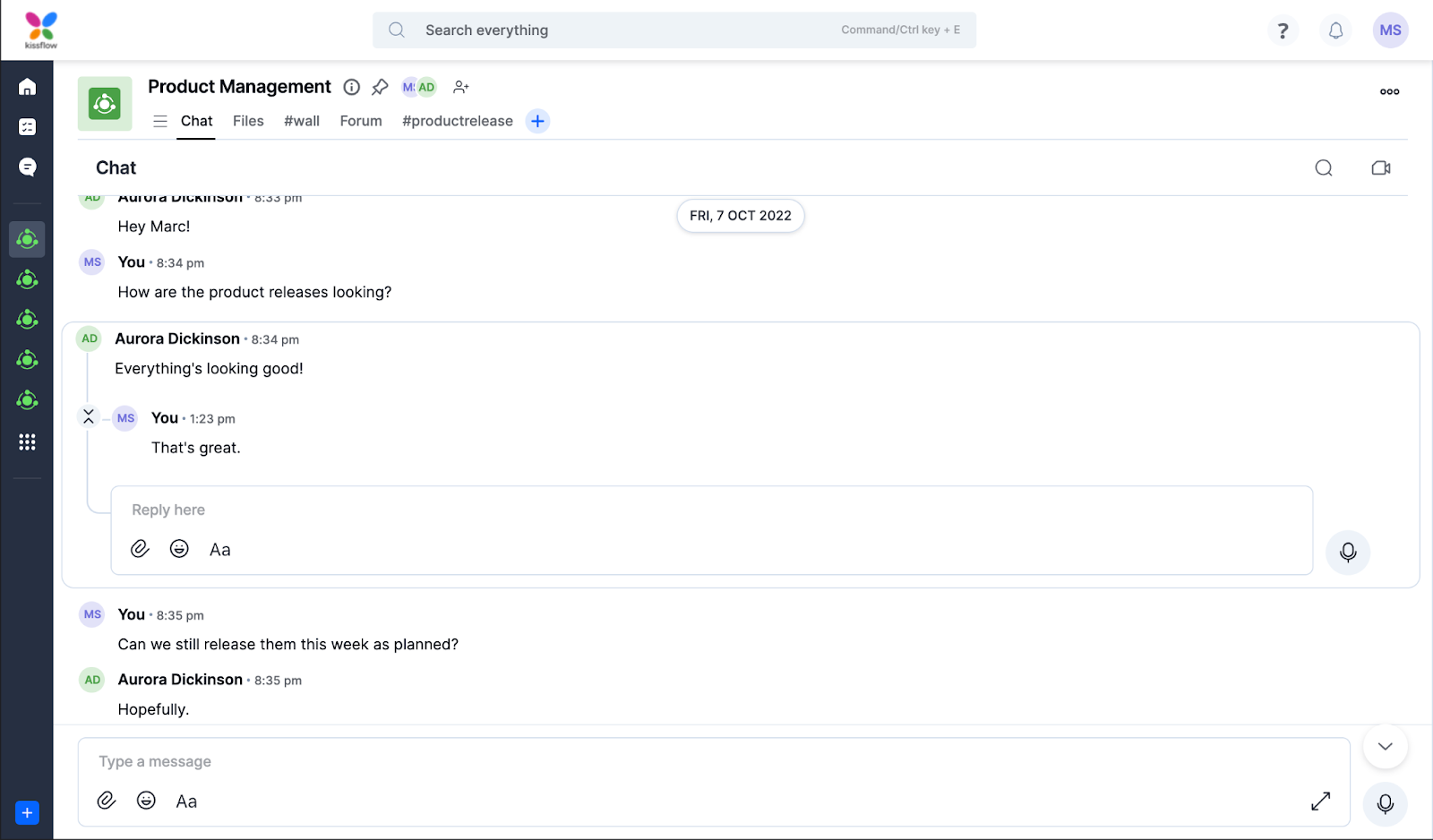 These changes will come into effect in the last week of October 2022.