Starting a new task
Accessing projects
To view a project you have access to, use the Search button (

) at the top of the page, or click Explorer to find your project under All flows > Owned by me. You can also bookmark the URL to your project and create a shortcut.
Starting a new task
To create a new task in the project, click + Create a task button on the left navigation bar of the project. A new form will open and you can add values to the fields. Data is autosaved and submitted.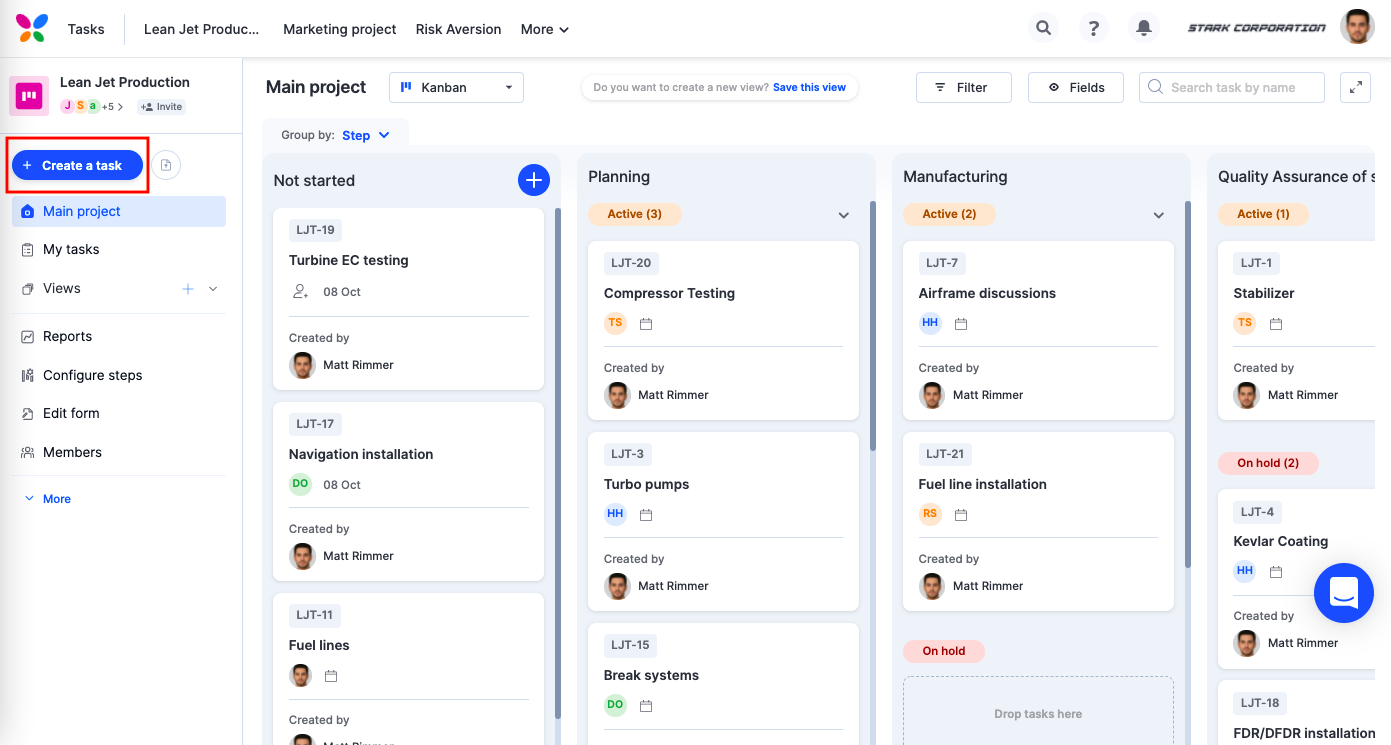 All new tasks will immediately be added to the Not Started step. After selecting the None grouping for your List visualization, click + New task on the first row of your list to add a new task to the project.