Working with List visualization
Using Lists
The List visualization groups your project items horizontally based on steps or assignees.
Click the List button (

) to switch to an item list from a Kanban or Matrix style.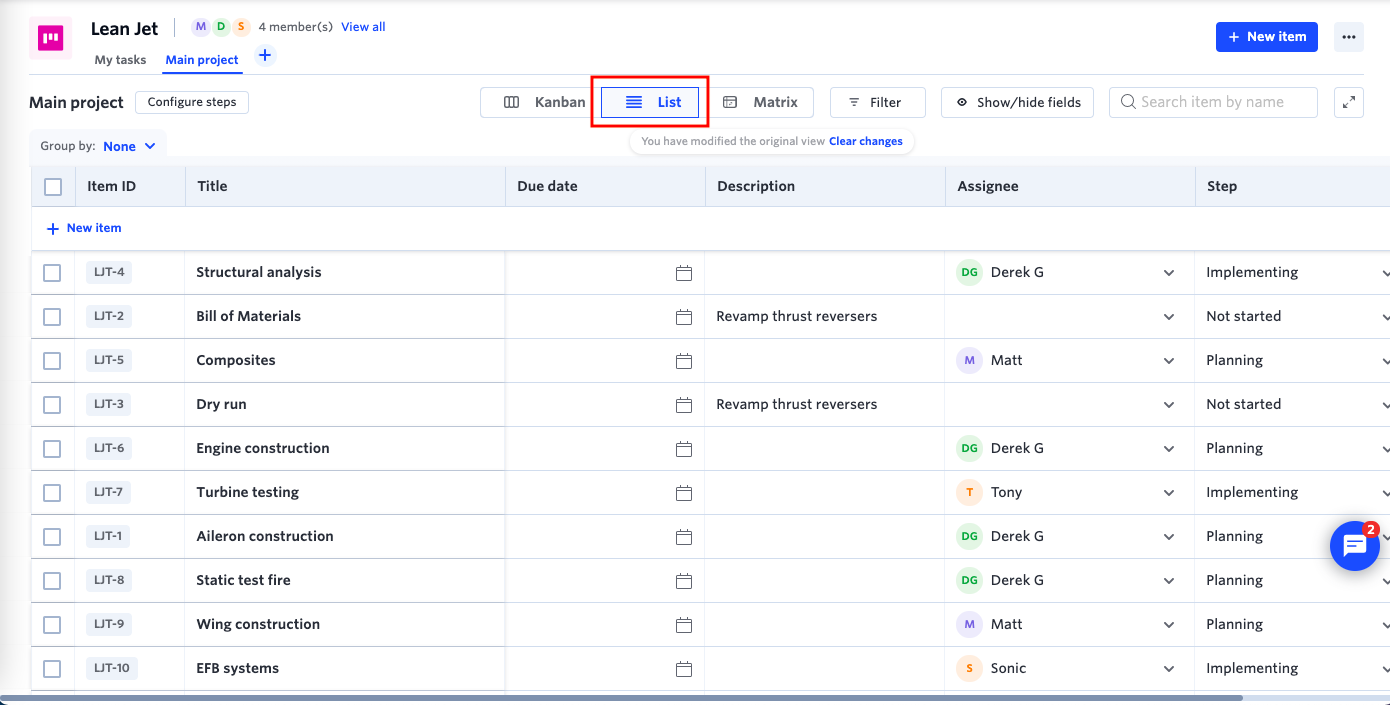 Grouping by category
Select None, Assignees, or Steps to group items accordingly. By default, all items are listed one below the other and not grouped by any particular category. When you choose grouping by steps or assignees, items will be horizontally categorized by the same name. All items that do not have any categorization will be clubbed under the Uncategorized group.
You can rearrange an item within a group or even move that item to a different group using the drag and drop feature. This will help you reorder and recategorize your items and set priority by assignee or step. When you move an item this way, it'll instantly affect the property of the item even within Kanban and Matrix visualizations.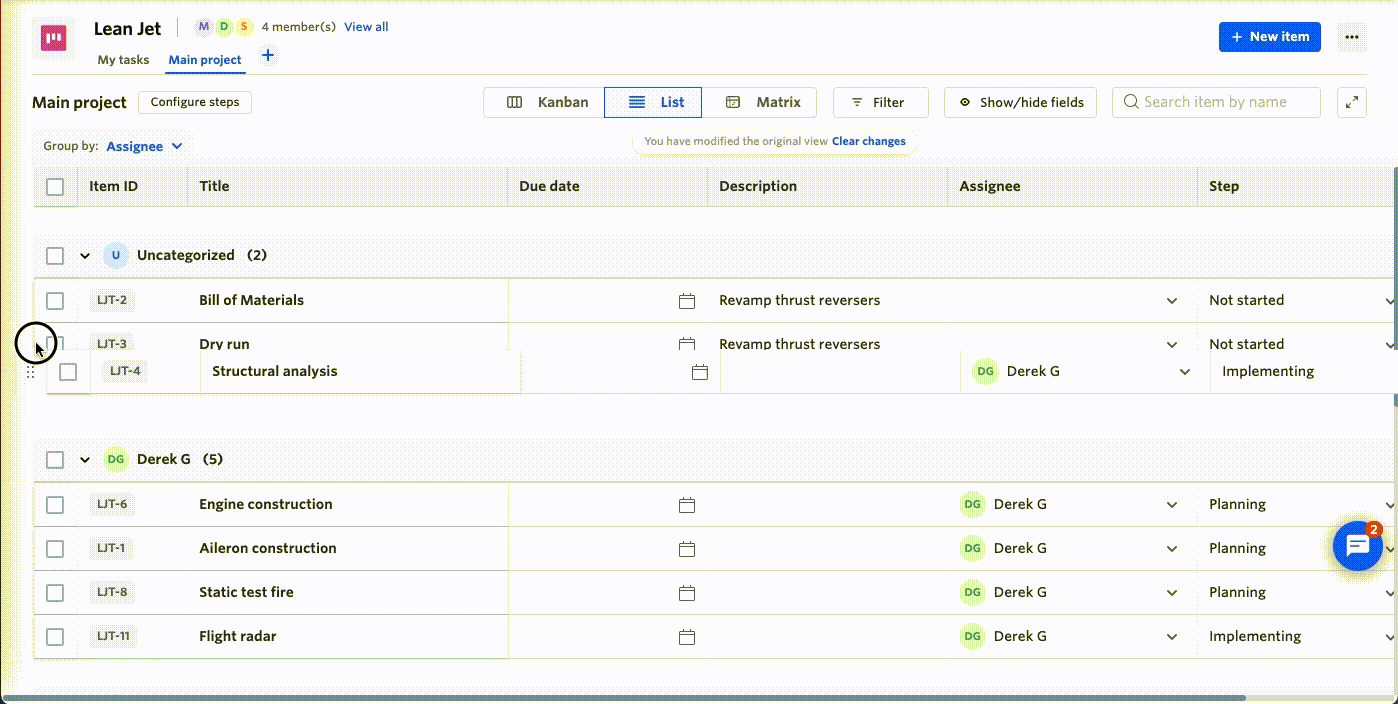 Filtering items
Filtering is the perfect way to cut the clutter and just view the items that pertain to specific criteria. Use filters and advanced filter conditions to view specific items on your list visualization.
Managing field visibility
To quickly manage system and form fields that should be visible as column headers on the list visualization, click the Show/hide fields button (

) on the upper-right corner of the page beside the Search box. Then, from the drop down, select the checkboxes for fields that you want to see as list headers. You can select any number of fields here.
Finding items using search
You can search for items in your list visualization using the Search box for projects. Click the Search box beside the Show/hide fields button (

) and enter the item name that you want to search. You will instantly find all the items on the list that match your keyword.
Bulk actions
By selecting item checkboxes on your list, you can perform the following bulk actions:
Move to: Moves selected items to a different state of any other step.
Update fields: Updates relevant field values of your selected items. For all fields in your forms, except the Title and description, you can update and reset the field values this way.
Change due date: Assigns a new due date for all the selected items.
Change assignee: Reassigns all the selected items to a different assignee.
Delete item(s): Removes all the selected items from the project permanently.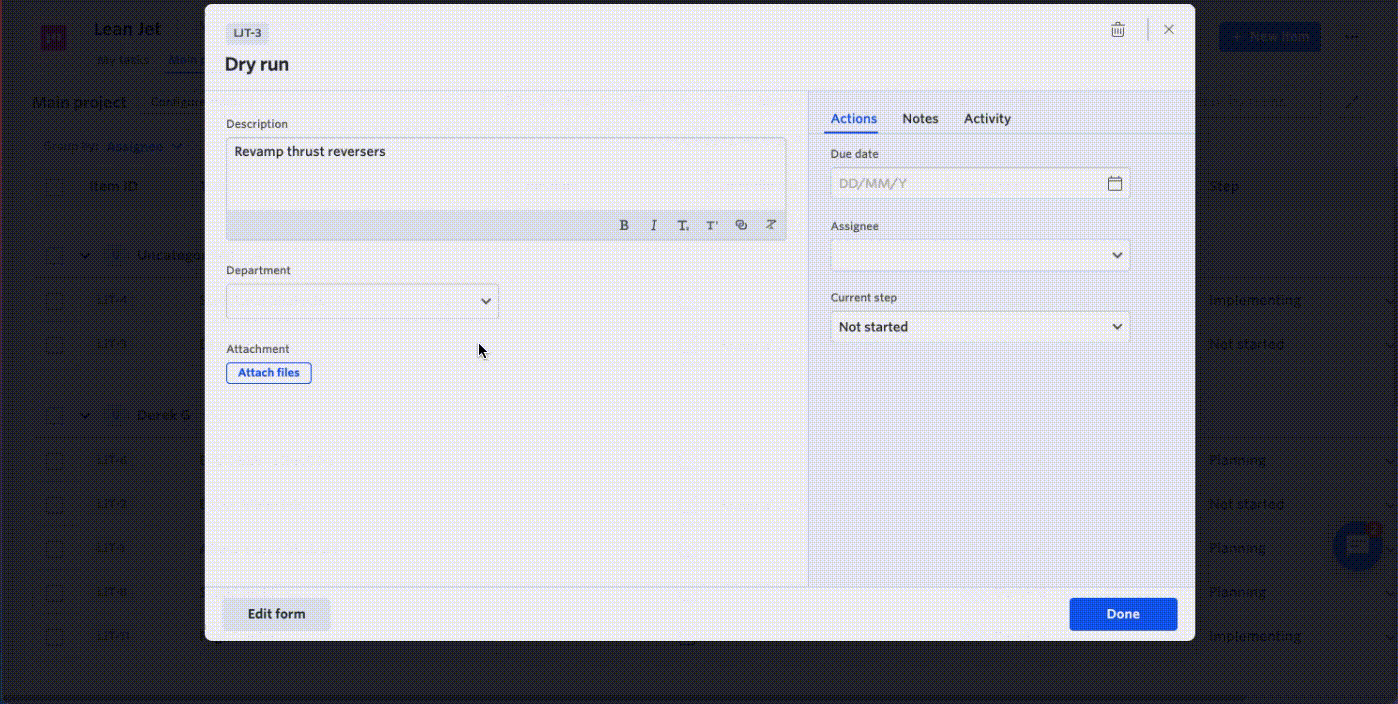 ---
---