Kissflow Champions Forum - A platform to connect, share and grow!
Kissflow Champions Forum is a platform where Kissflow users can ask questions, learn about the newest trends and product updates in Kissflow, share information, and, of course, make connections.
Kissflow Champions Forum encourages members to:
Connect with members by interacting, asking questions, and assisting one another so that you may fully enjoy the best of the product and community.
Learn from the experiences and knowledge shared by fellow community members.
Network with transparency by using this platform to bridge the gap between the product and the customers. It also enables you to build your network by interacting with other Kissflow Champions.
So, where should you begin? Allow us to simplify this process for you.
To access Kissflow Champions Forum, you need to sign up and create an account. 
It's the first step that enables you to create, comment and reply to posts.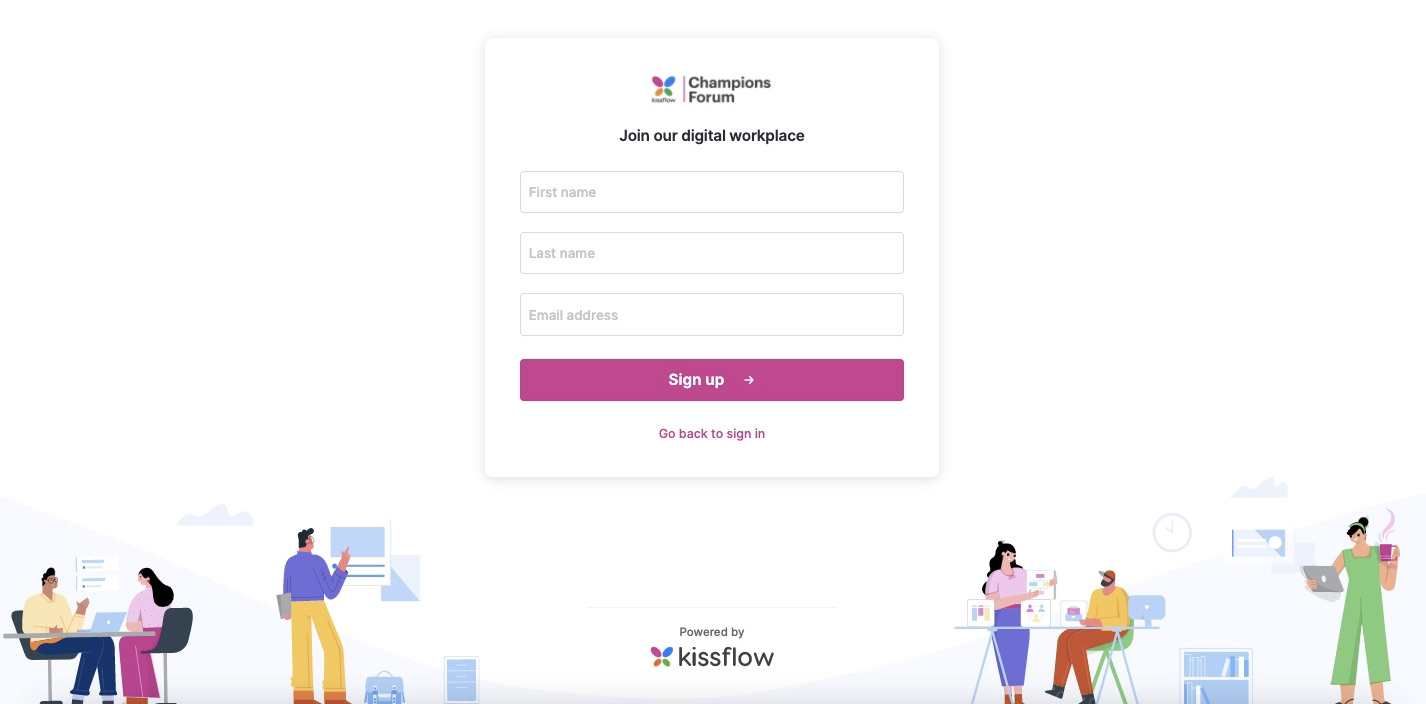 After signing in, update your profile by visiting My settings > My profile tab. Add your profile picture, tell us about yourself, and don't forget to add your nickname as well.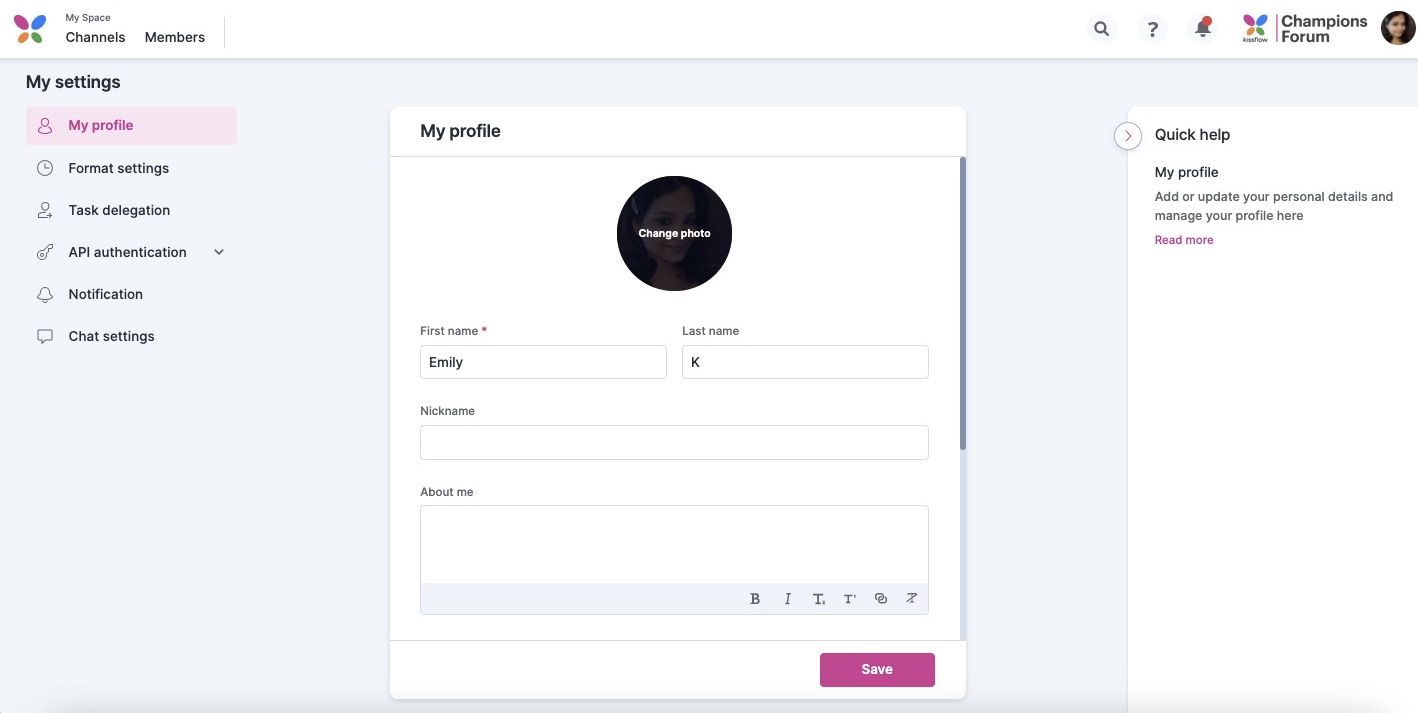 Now that you've set up your profile, here's an overview of the homepage to help you access the various channels in the community.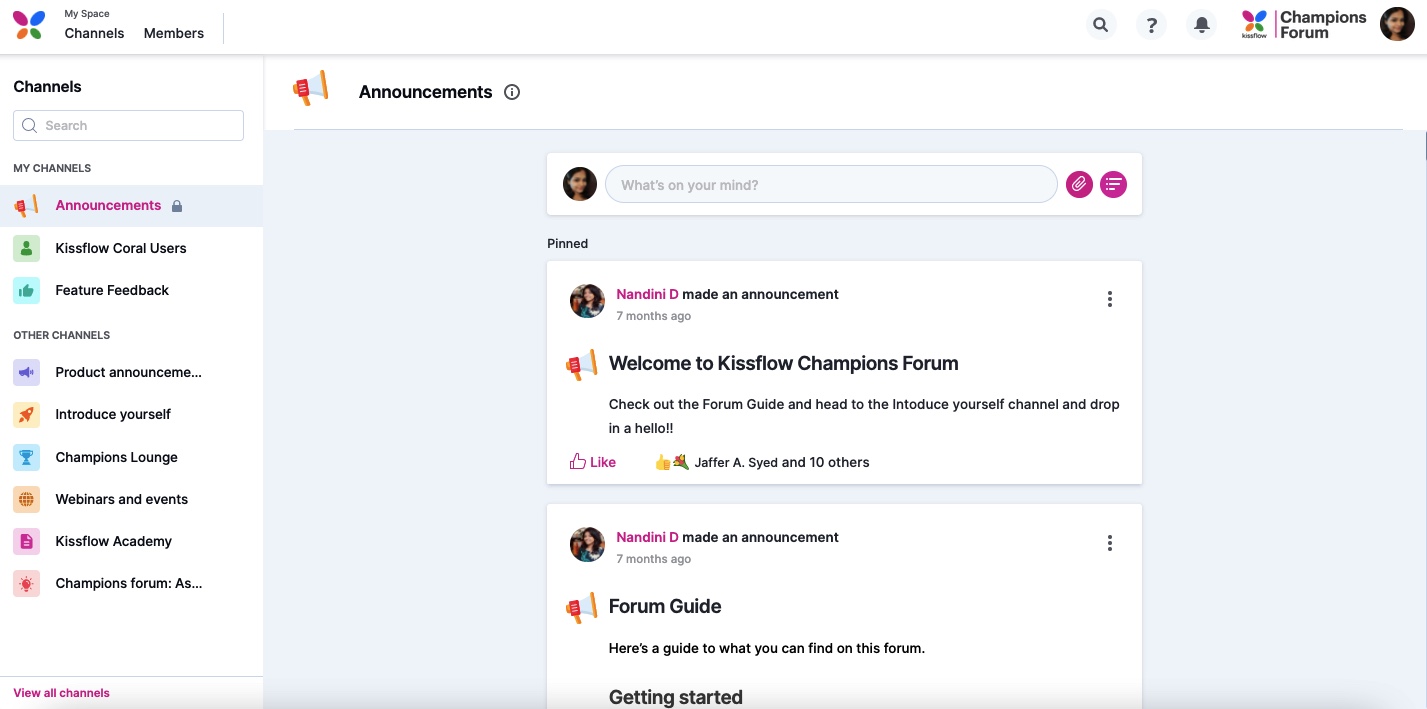 On the left side of the homepage, you will find a list of channels that you can utilize.

Not sure where to start? 
Make use of the Introduce Yourself channel to tell the community about yourself. Be it your interests, what you love about your job, or anything else you feel we should know about you. We'd love to hear from you. After all, that's what a community is all about - Creating connections!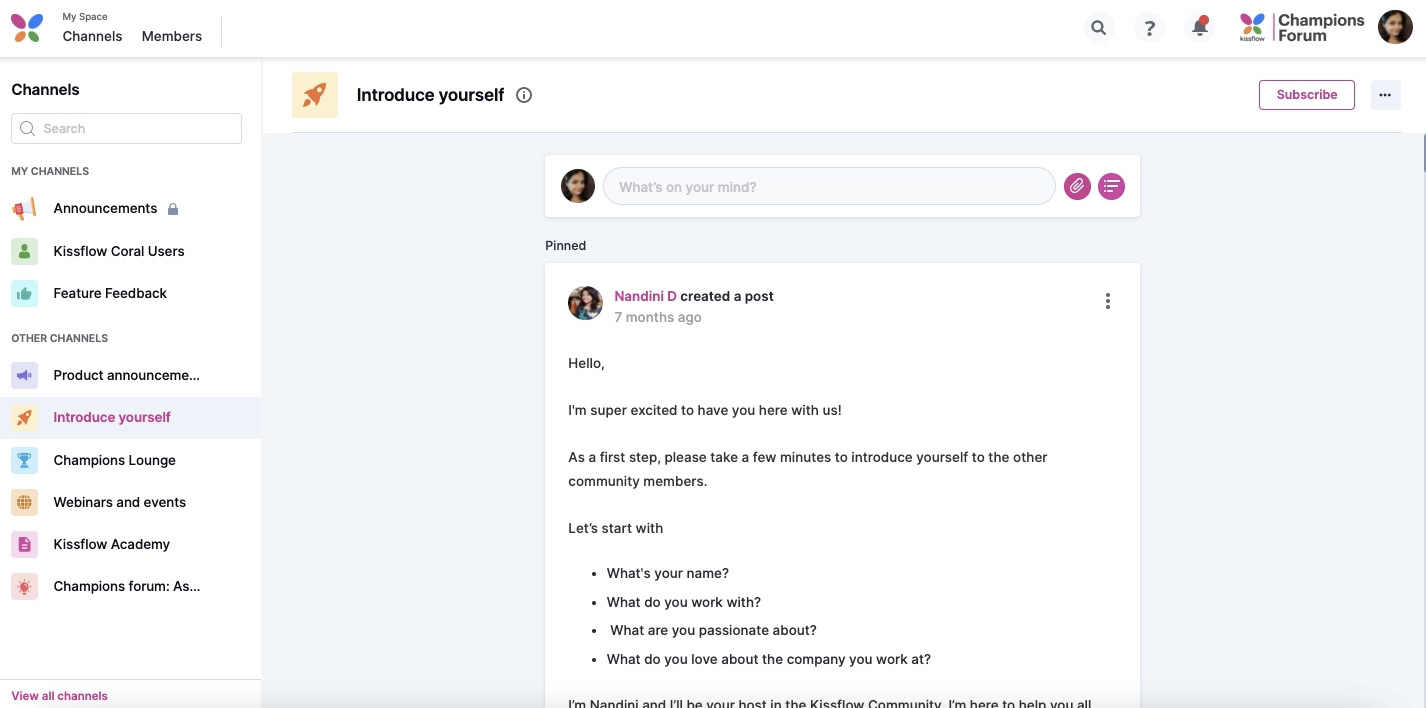 So what next after introducing yourself?
Explore the various channels in the community. Now you're all set to experience the best of Kissflow Champions Forum. 
Is there something you want to tell us about a feature? Visit the Feature Feedback page to share your thoughts and opinions. We'll sort it out for you. 
To request for new features, you can visit https://wishlist.kissflow.com/ and we will look into your needs on priority.
Want to know about the latest feature releases? Visit the Product Announcement page.
Don't want to miss out on the events at Kissflow? Keep an eye on the Webinars and events channel. 
Whatever your requirements are, we have you covered. Contact our support team if you have any issues or clarification.