Archiving and deleting a feed
You can archive a feed when you don't need it anymore. All the feed content will no longer be viewable and no one can add new posts. However, feed history will be retained.
To archive a feed, click the More options button(
) > Archive on the feed page.
If you want to access the contents of a feed again, you will have to unarchive it. To unarchive a feed, click on an archived feed under the Archived section in the Search icon, and then click Unarchive.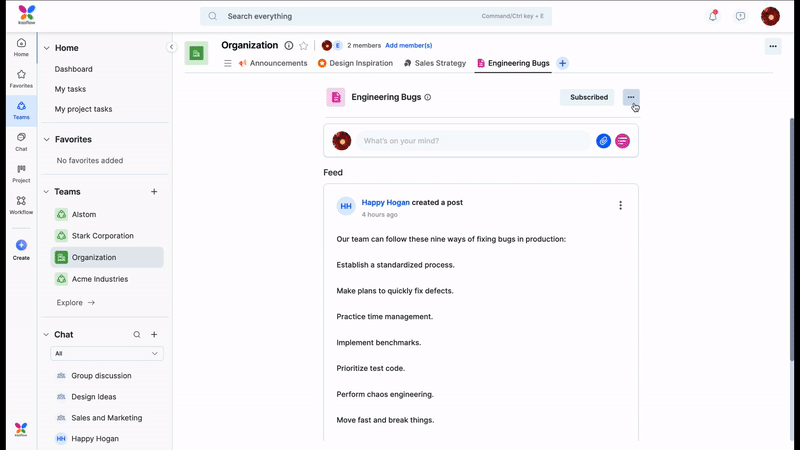 To permanently delete a feed, click Delete. You will not be able to recover the feed or its contents once it is deleted.