Channel overview
What is a channel?
A channel is a forum where members can collaborate, have discussions, share posts, or make announcements. Members of an account can subscribe to channels or request to join channels that they want to be a part of.
Channels are a good place to organize, host, and share content for online communities, common interests, or anything that may be of relevance to you.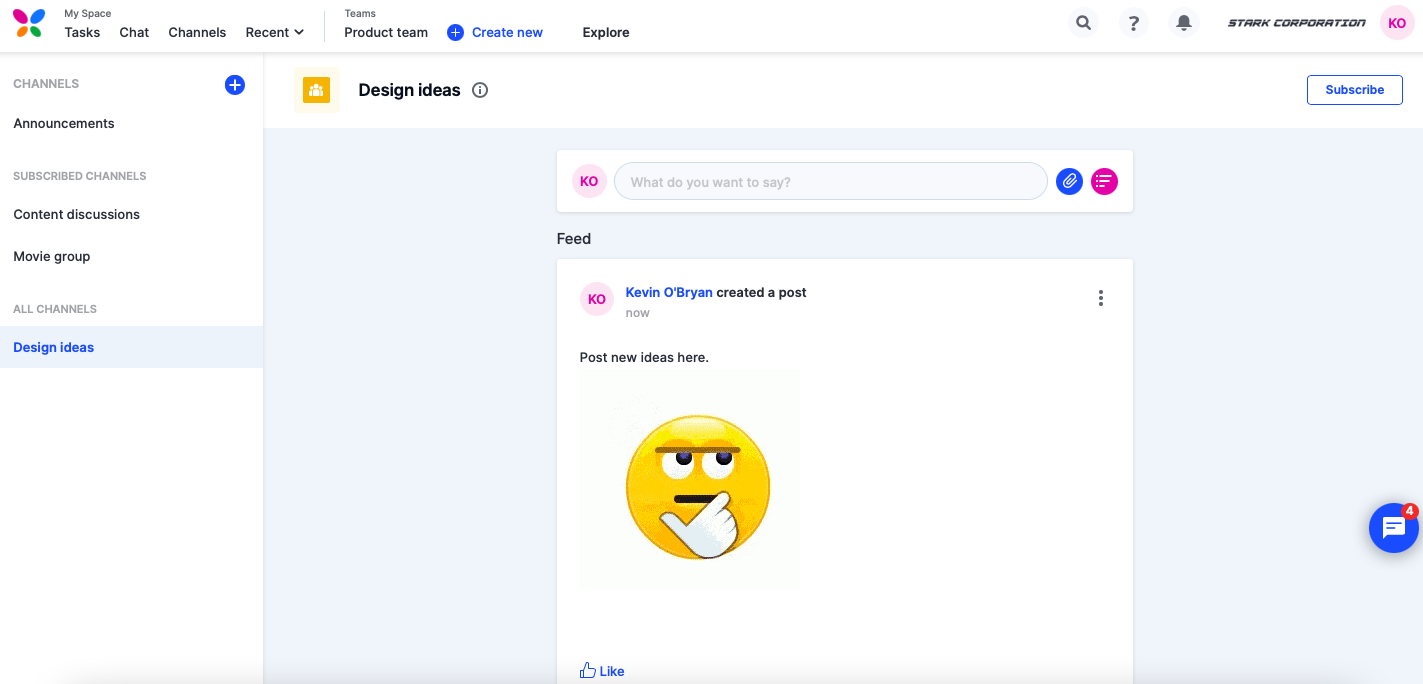 How to use channels in Kissflow
An example of a channel could be one where members can collaborate and share 'Design ideas'. Members who have subscribed can use the channel to post interesting links they've found, share notes from a meeting, conduct a poll, or post pictures.
Here are a few other examples for channels:
Sports
New website launch
Music lovers
Product community
Design improvements
---
---