New system reports for Kissflow Process
We will be releasing an enhanced version of the Metrics report in Kissflow Process tentatively on the third week of March, 2022. 
What's new
We have introduced three new tabs as part of the Metrics report namely:
Overview
Step performance
User performance
What has changed
Item statistics such as In progress, Completed, Rejected, and Withdrawn are now located to the left of the Overview section, under Status summary.
The card that shows items assigned to deactivated/deleted users can now be found in the Actionable items section on the right. It allows you to navigate to the admin page and reassign the items to other users. Deactivated users' information is available for Advanced and Fully loaded plans.
We have moved the Aging report under Step performance.
Performance metric table is now located under the Step performance tab and includes a new column (In progress with overdue). The new column is available for Advanced and Fully loaded plans.
Overview
The Overview section contains the following:
Status summary: The number of items in the In progress, Withdrawn, Rejected, and Completed statuses is shown here.
Actionable items: This section shows the number of items that need attention from the user. All items that have missed their deadline in any of the workflow steps are shown here. It also indicates the workflow steps where items were assigned to deactivated or deleted users.
Item metrics: This section gives the user Item status metrics and Item completion time metrics. In the item status section, the user can view the current status of items created during a selected time period. In the Item completion time section, the user can view the completion time metrics of items created during a specified time period.
The Actionable items and Item metrics widgets are only available in Advanced and Fully loaded plans.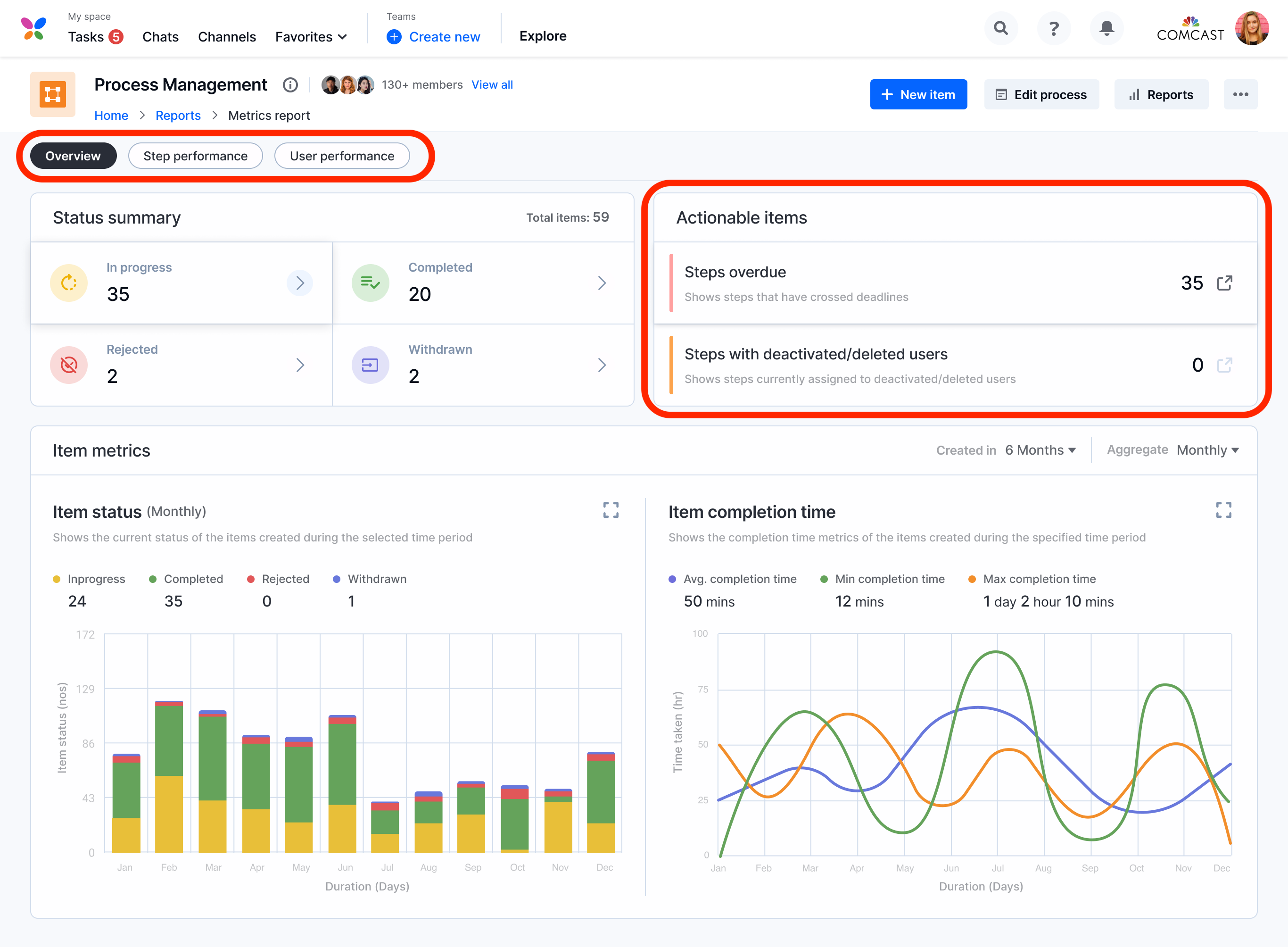 Step performance
The Step performance tab contains the following metrics:
Step metrics: View step-based performance and item count for a selected duration
Aging metrics: View aggregated step metrics based on their age.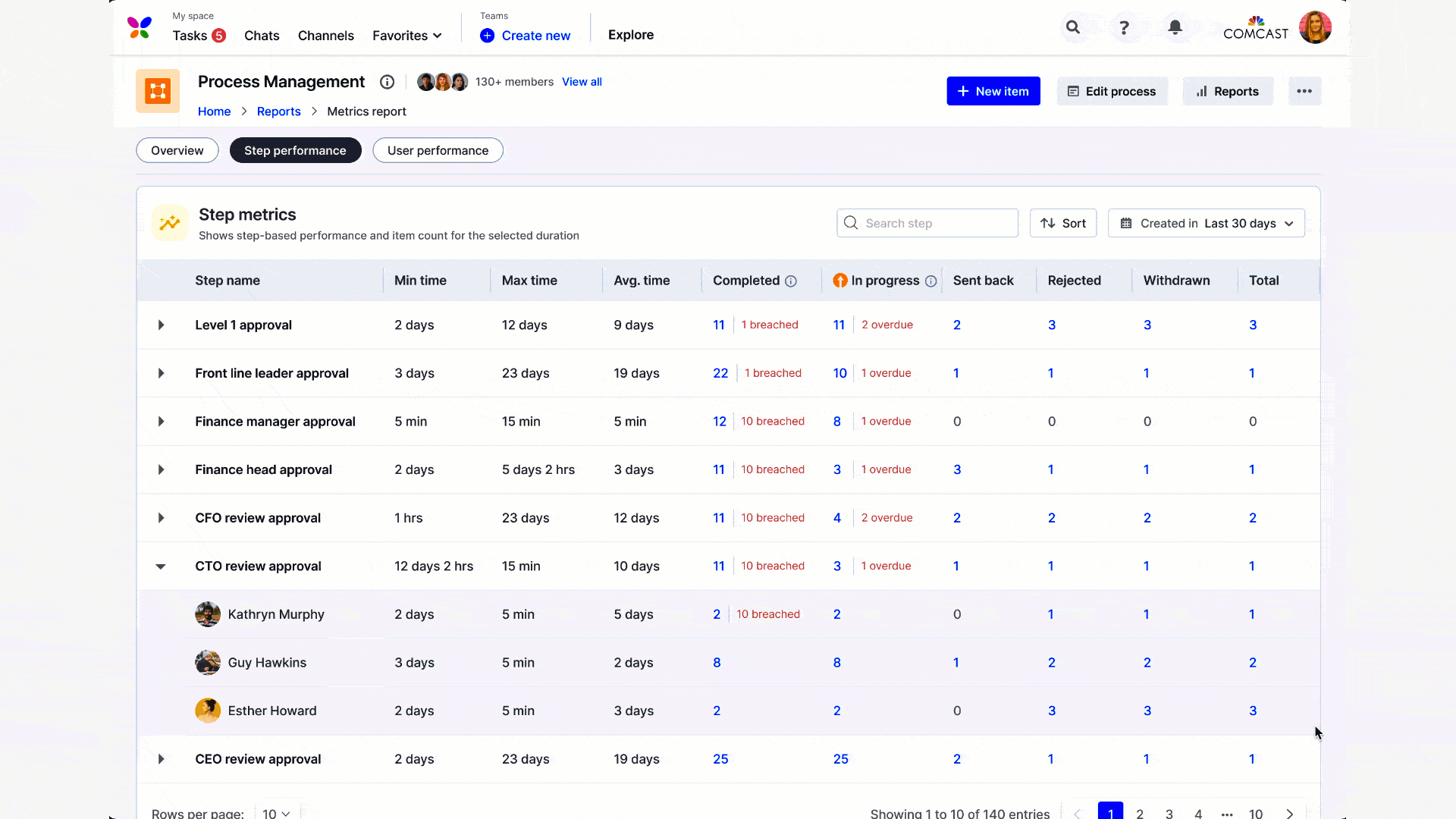 User performance
The User performance tab shows the user assignment and performance based on item status metrics for a selected duration.