New form wizard
Hi,
We have improved the user experience of the Form wizard by giving its UI a facelift and repositioning significant elements like the Field property panel and other field settings in a way that makes navigation much simpler and easier than before.
We are planning to bring the new form wizard into effect on or after January 17th, 2022.
The following are a few of the key changes that you will notice going forward in your form component:
Field panel moved from the left to right
You must be used to adding fields to your form by dragging a dropping a specific field from your left-hand side field panel. This behavior is modified for a better user experience and the field panel is shifted to your right-hand side in the new design. Additionally, we have placed the fields into the Basic and Advanced categories to help you pick the appropriate fields easily based on their nature and functionality.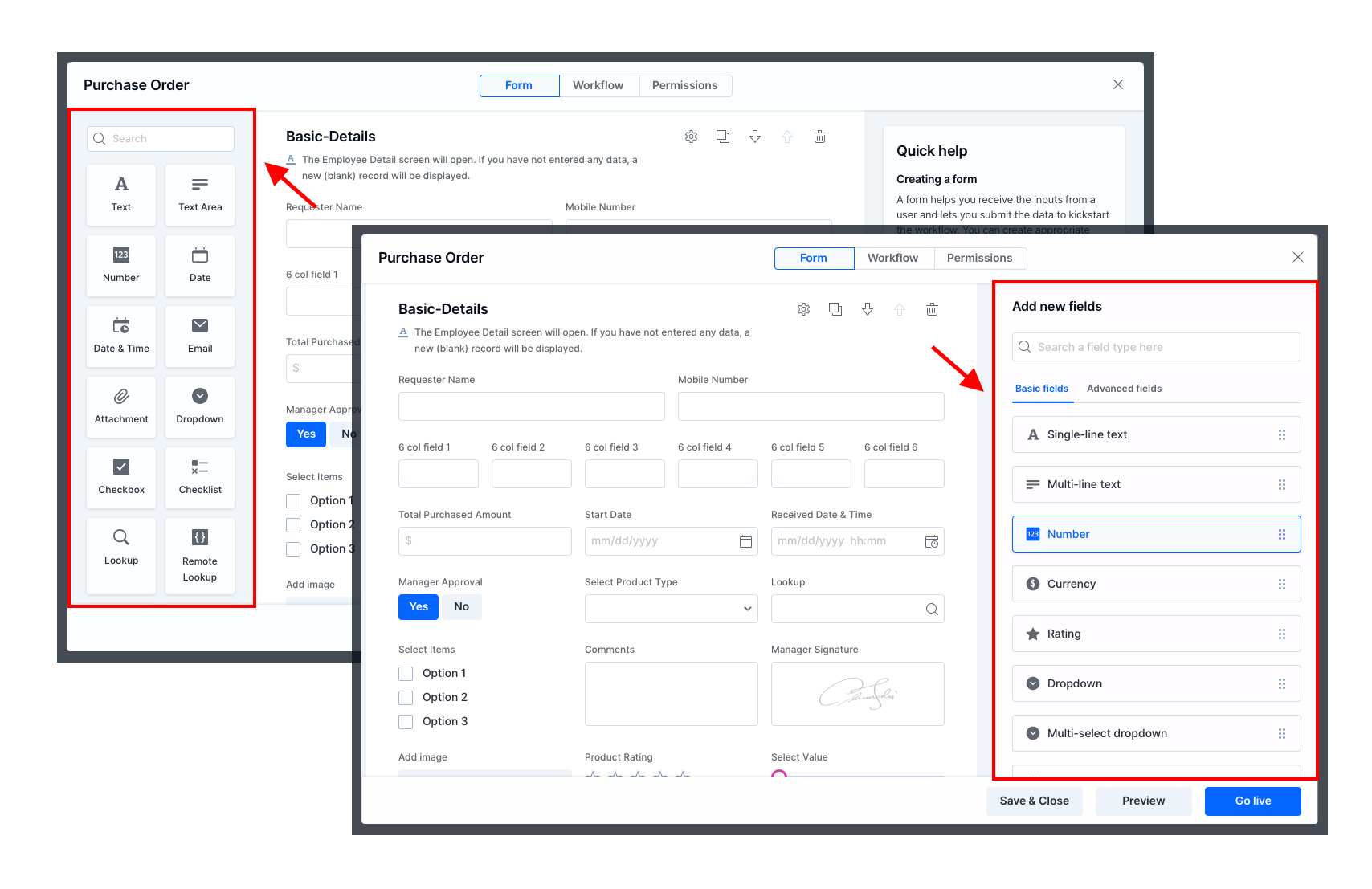 Basic and Advanced fields
We have introduced two primary categories - Basic and Advanced for your easy understanding. The fields like Text box, Text area, or Dropdown that are universally used can be spotted under the Basic category and the ones that are specific to Kissflow and advanced in its nature and functionality like a Lookup, or Remote Lookup field will be placed under the Advanced category.
Field property window pinned to the right
The field property window will be pinned to the right side unlike how you have been accessing a field's property window now. The new design makes lets you view the form while managing the settings and validation rules of a specific field in the form.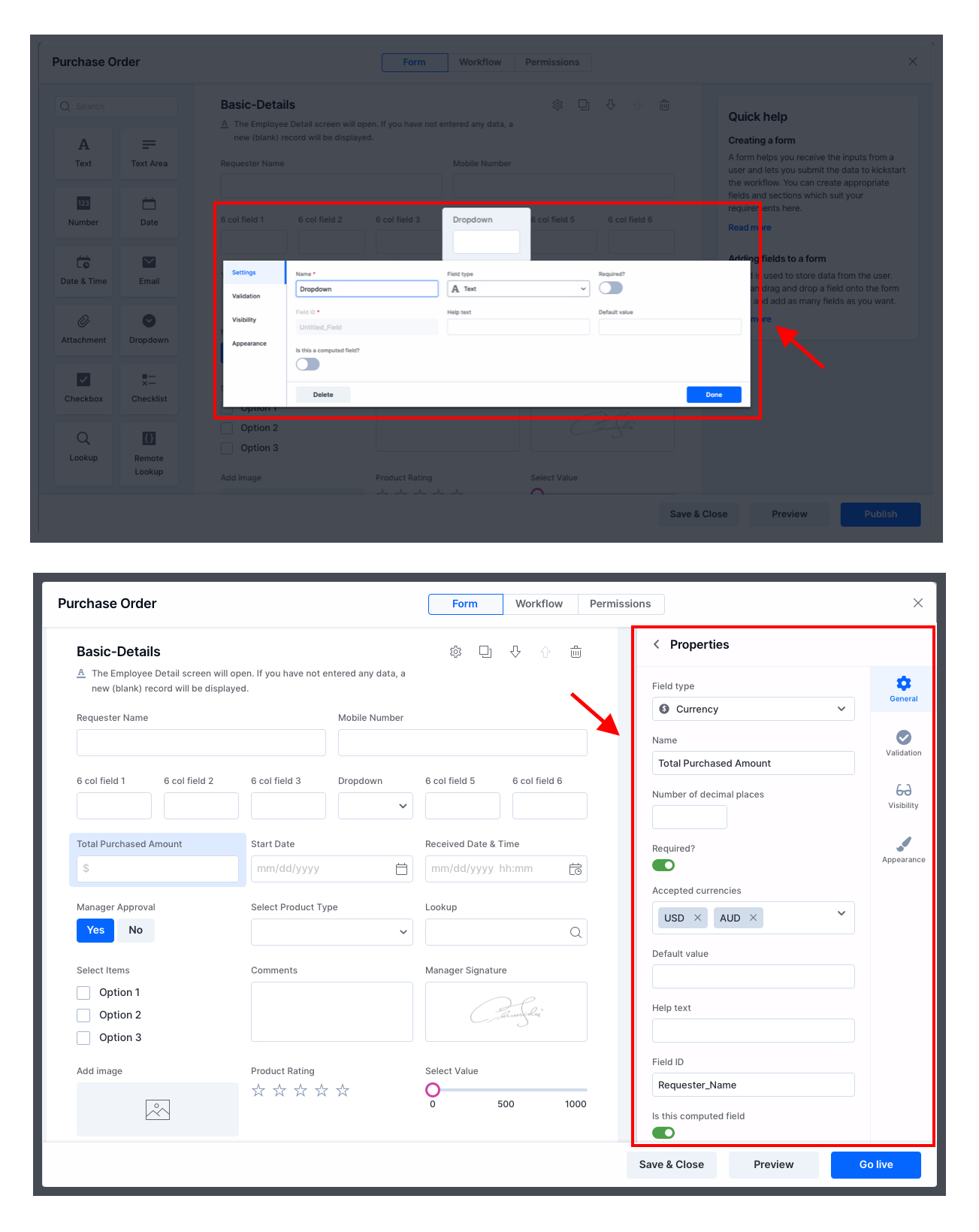 Multi-select dropdown as a separate field
You must be accessing the multi-select dropdown from the Checkbox/Multiselect field in a roundabout manner to date but now, you can access it as a stand-alone field from the fields panel directly.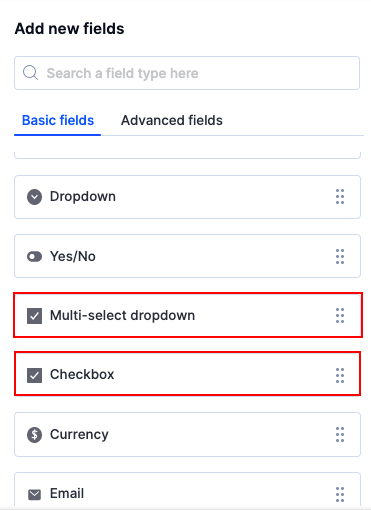 Hover over a field to access its properties
You can now easily manage a field by hovering over it to access its settings, manage its visibility conditions, or even delete it if you would like to.

Ability to search a field while adding it to the form
As you know, you can add a field to a form in two ways. You can either drag and drop it from the fields panel or click the specific area in the form to add the field. You can now easily search for the field you would like to add to your form using the Search bar.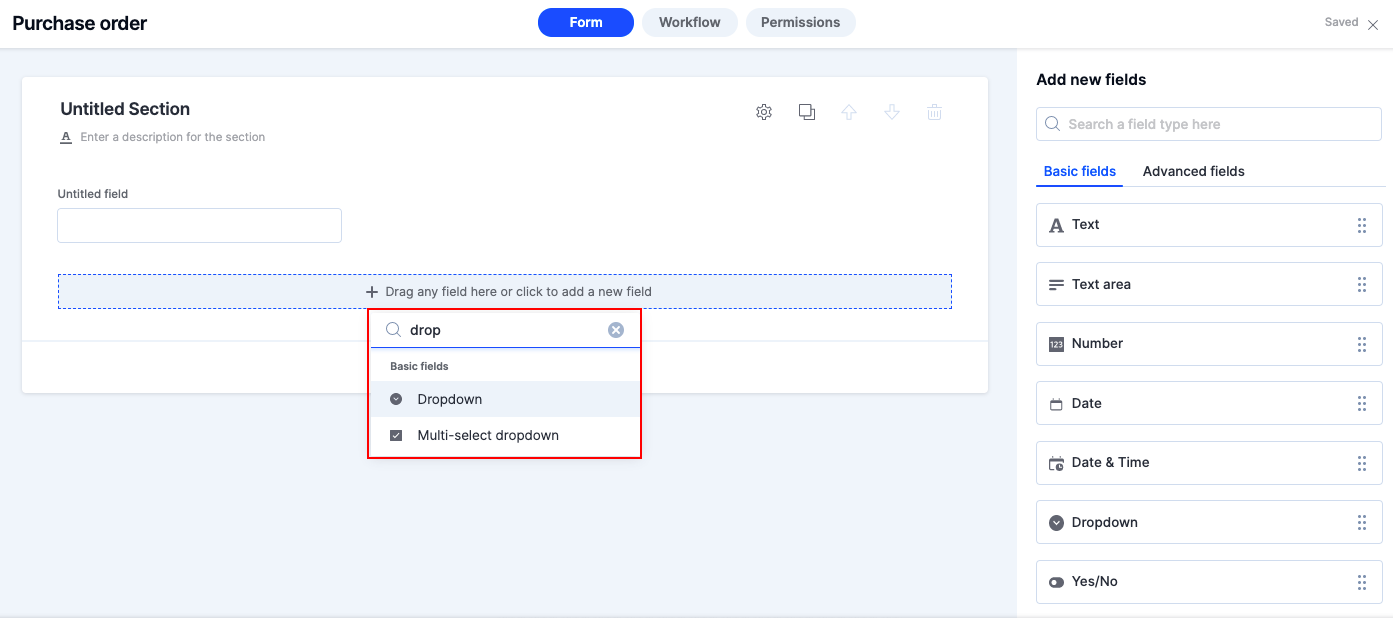 Ability to edit a Rich text field while previewing a form
You can save a few clicks while adding a Rich text field to your form with its new improved design. Yes, try it and let us know how comfortable it is!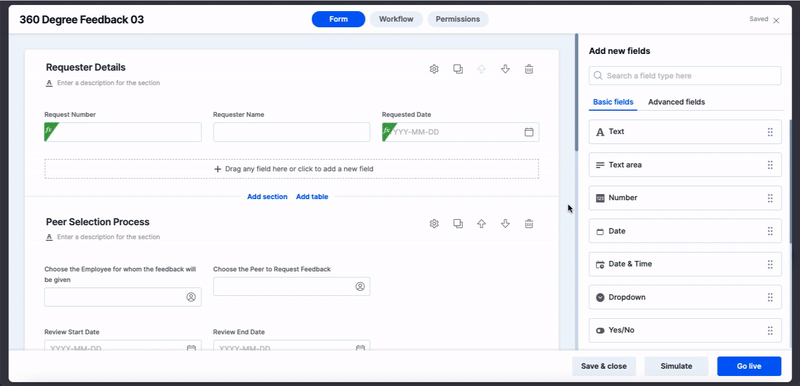 Other UI/UX changes
Alongside the above-mentioned changes, you will also notice significant UI enhancements when you select a list or modify a field's validation, visibility, or appearance accordingly.