Revamped file picker
The way you upload files and attachments to your Kissflow account is getting a complete revamp. We're upgrading the user interface to make it simpler for you to upload files.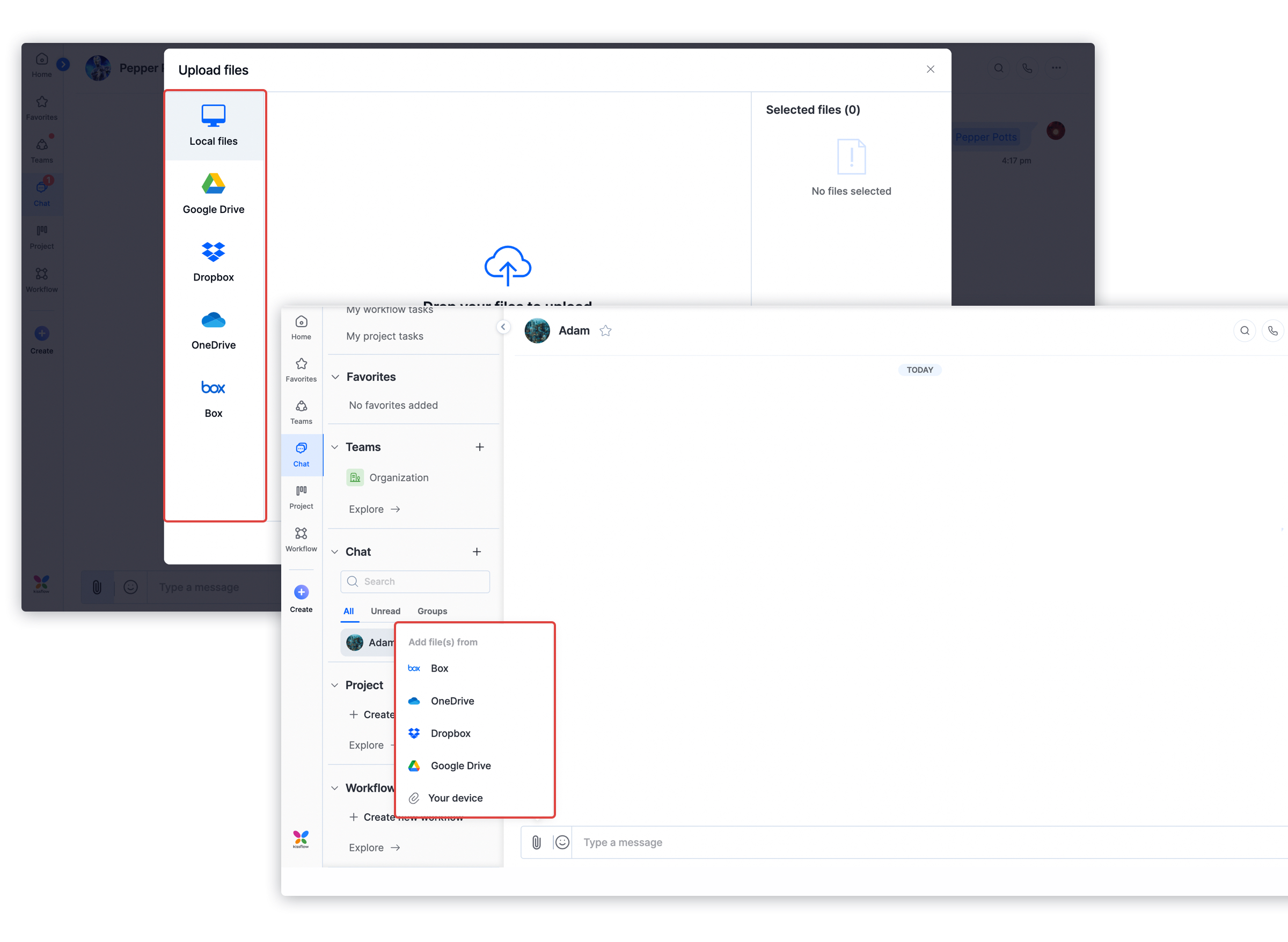 Account Owners and Super Admins will have the ability to turn on/off services from which their users can upload files to Kissflow. 
Within chat, you will be able to view the progress percentage of your uploaded file or attachment in the input field at the bottom.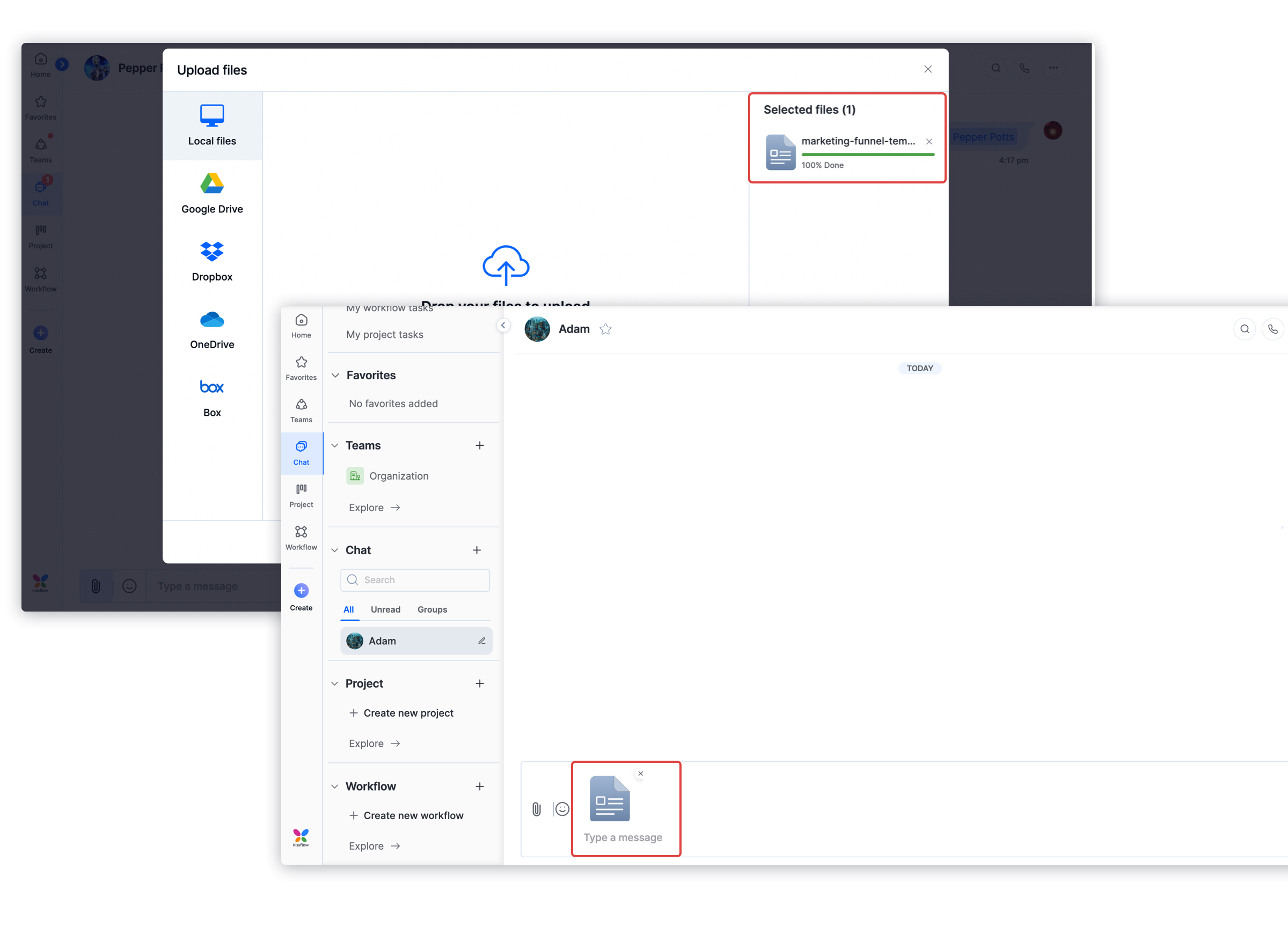 We will roll out our upgraded file picker across chats, workflow forms, feeds, and forums. 
We will rollout this change to existing Kissflow Coral customers between the first and second week of May, 2022