Account administration and My settings revamp
The Account administration and My settings page in your Kissflow account is getting a subtle visual revamp. 
All-new account administration 
We are now grouping similar pages like Format settings, Weekend and holidays, Chat settings, and Account security under a common tab for more straightforward access. Functionally no changes have been made to the way each feature works.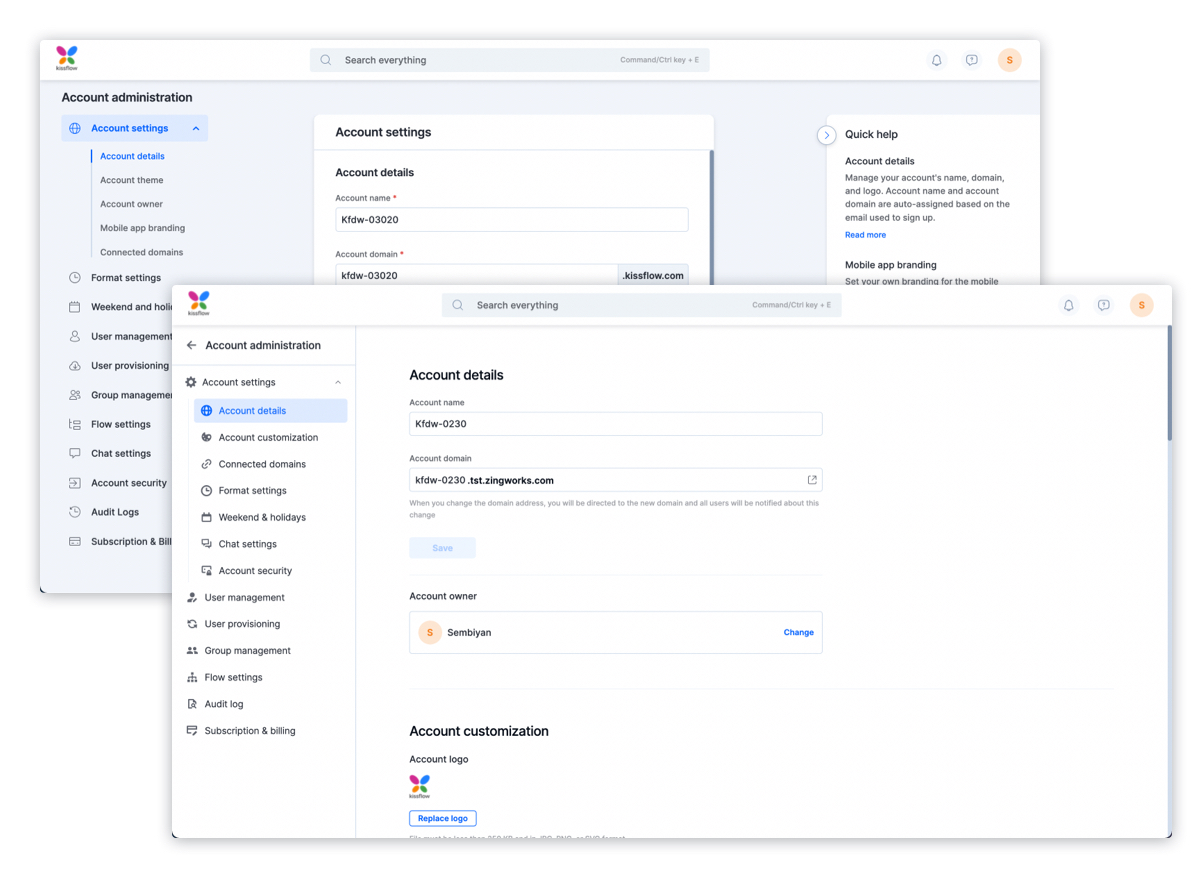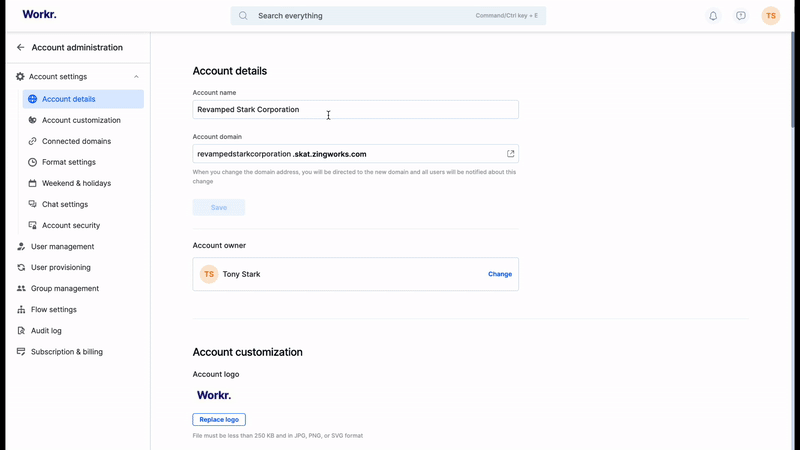 We've also updated the User management screen with the addition of quick filters at the top of the page.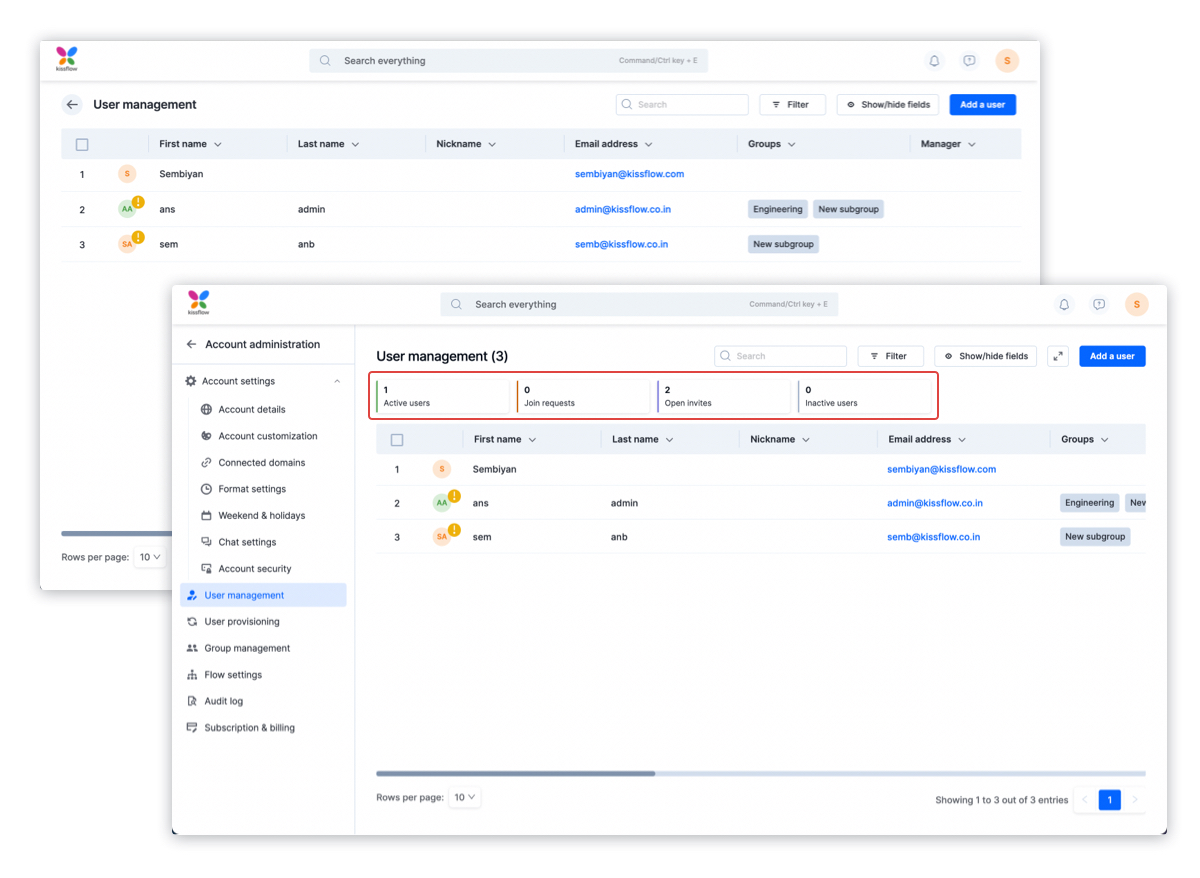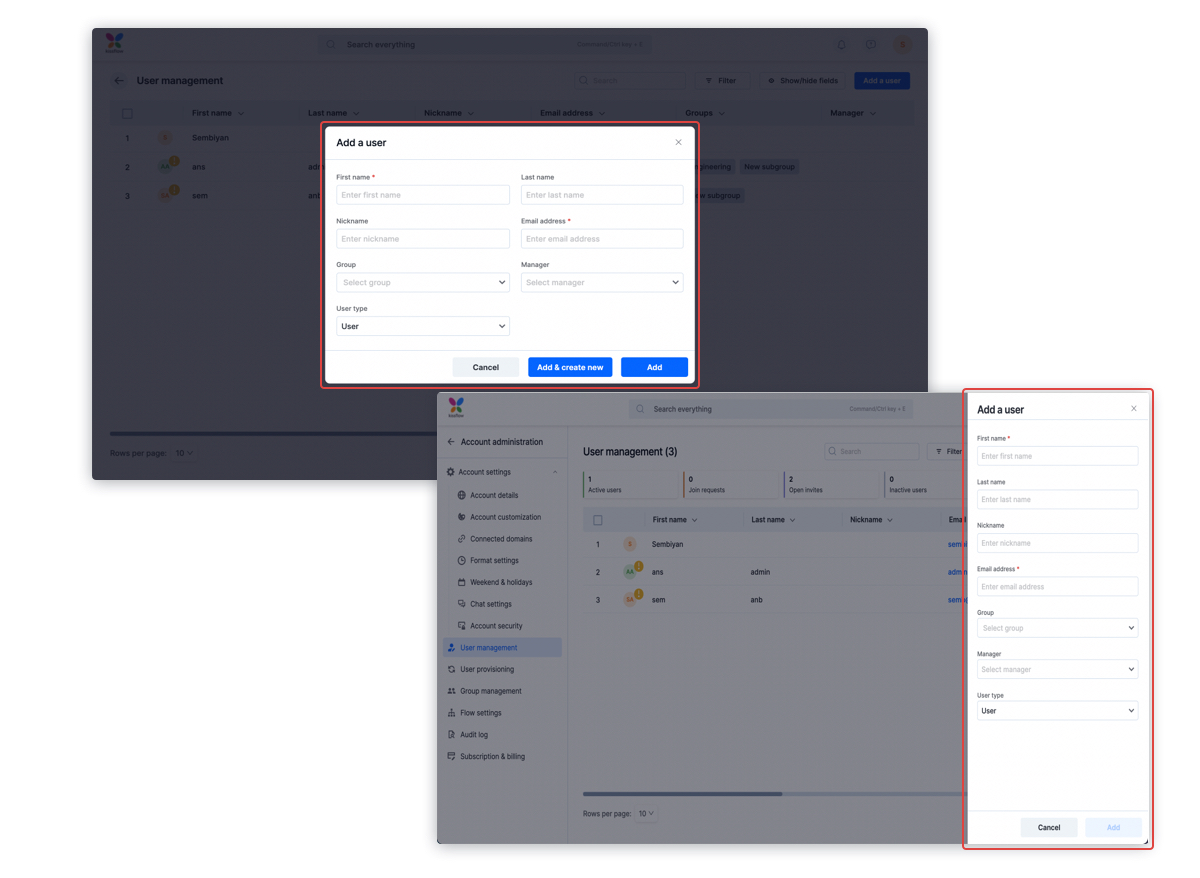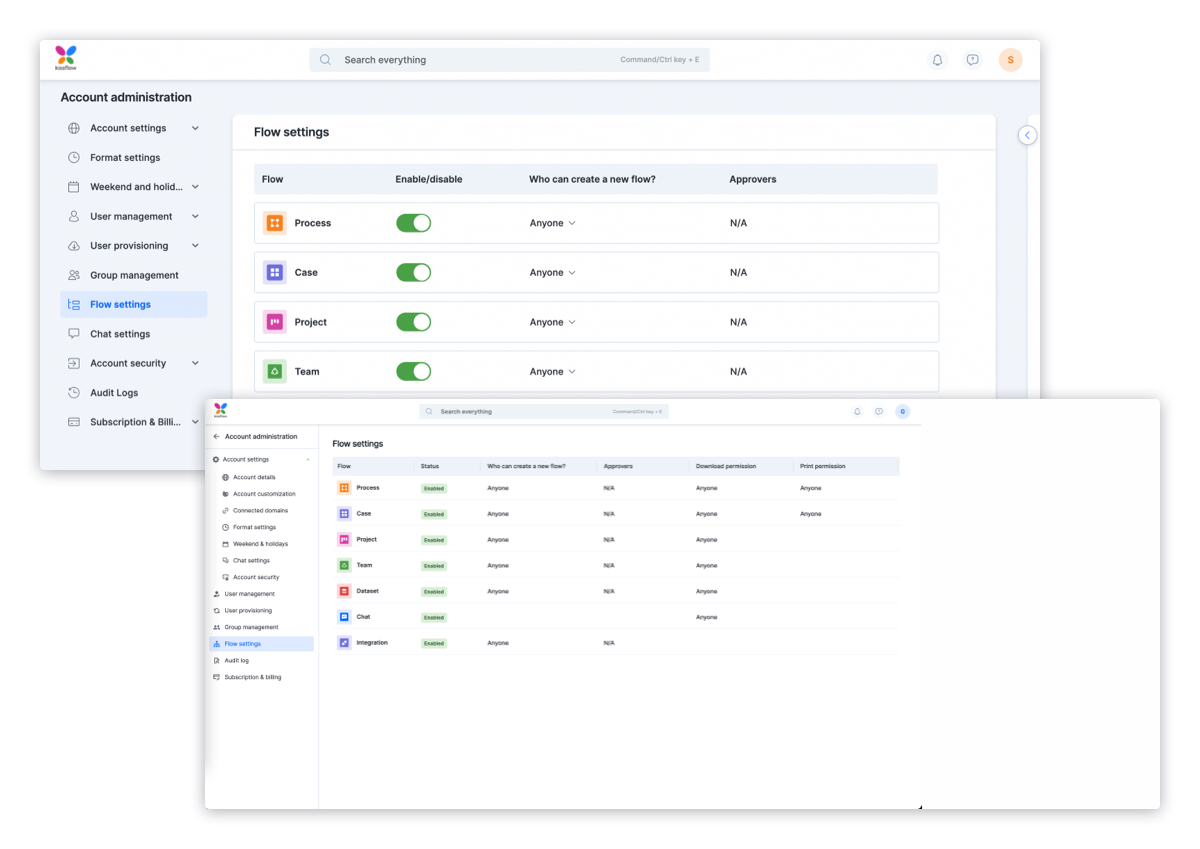 There are a few changes in the Flow settings page as well. You can now manage who can print documents or download attachments across every flow. 
Updated my settings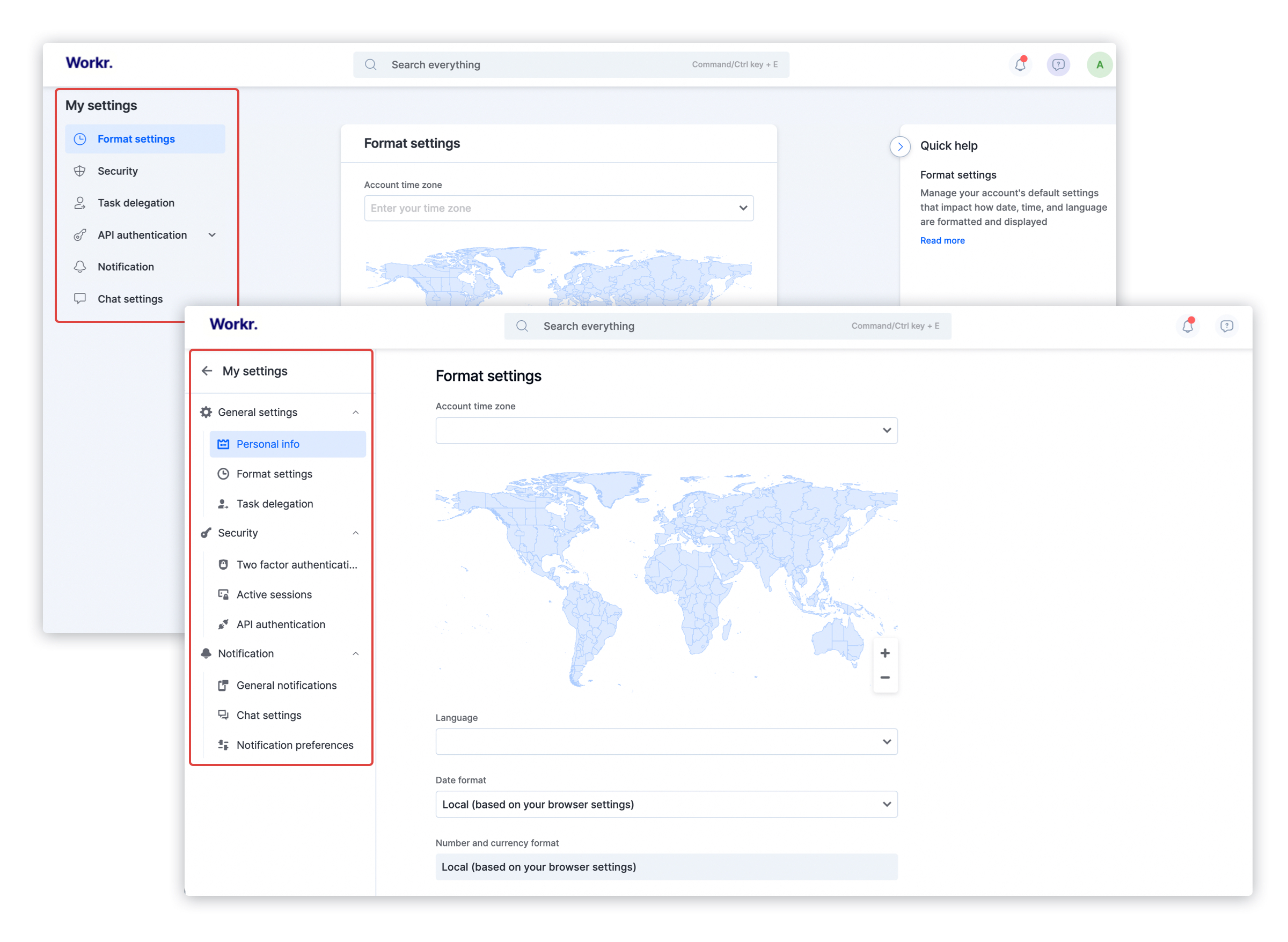 We have followed a similar approach taken for Account administration and grouped similar pages under three tabs: General settings, Security, and Notification.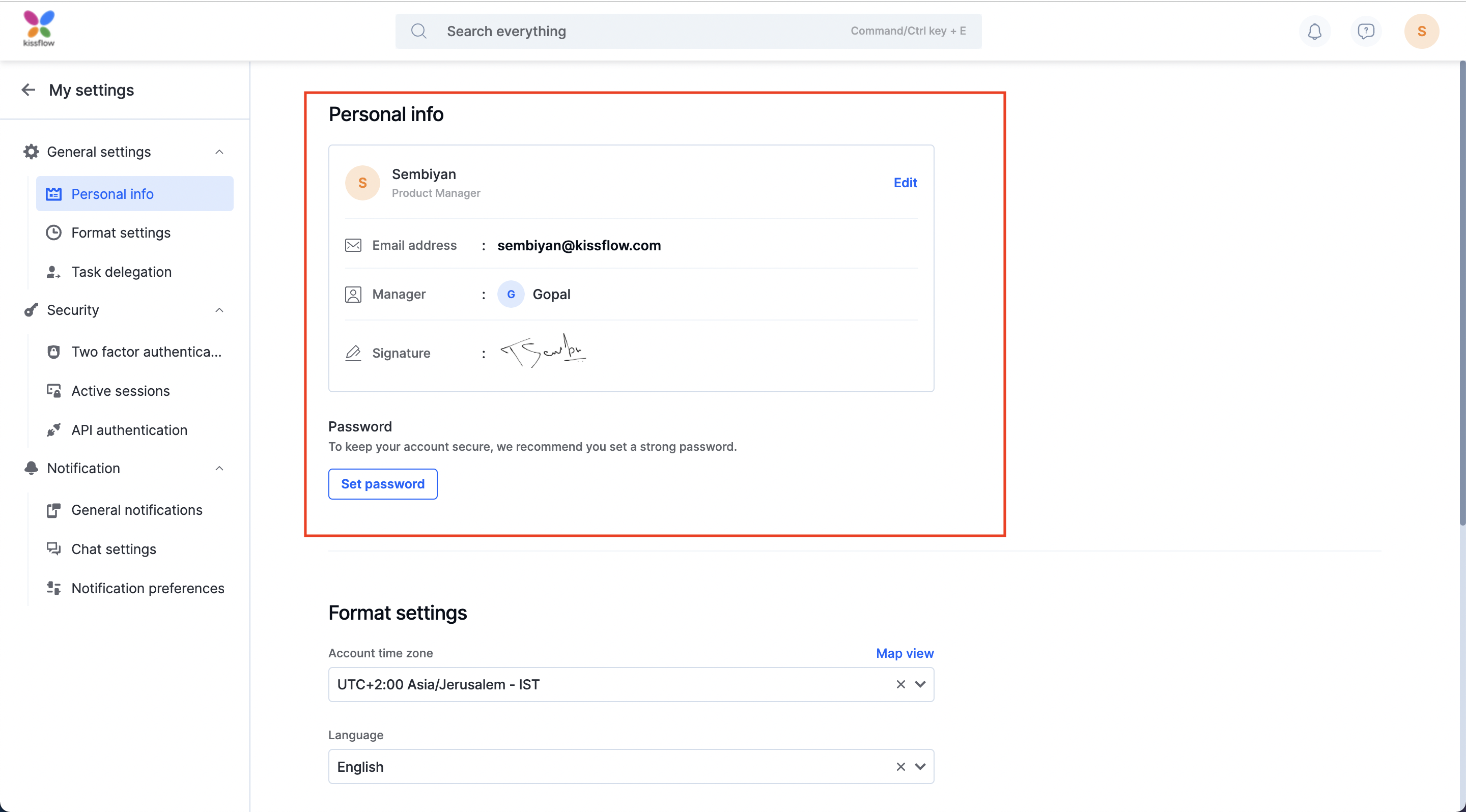 Under General settings, we have introduced the option to add your personal information visible to all other users of the Kissflow account. 
Other changes
With this update, we will also be phasing out Quick help. 
We will be rolling out these changes to the existing Kissflow Coral customers on Friday 25th March 2022.