Redesigned Kissflow Work Platform
Kissflow's work platform is receiving a significant makeover. We believe this upcoming update will make collaborating, creating processes and case systems, and building apps easier.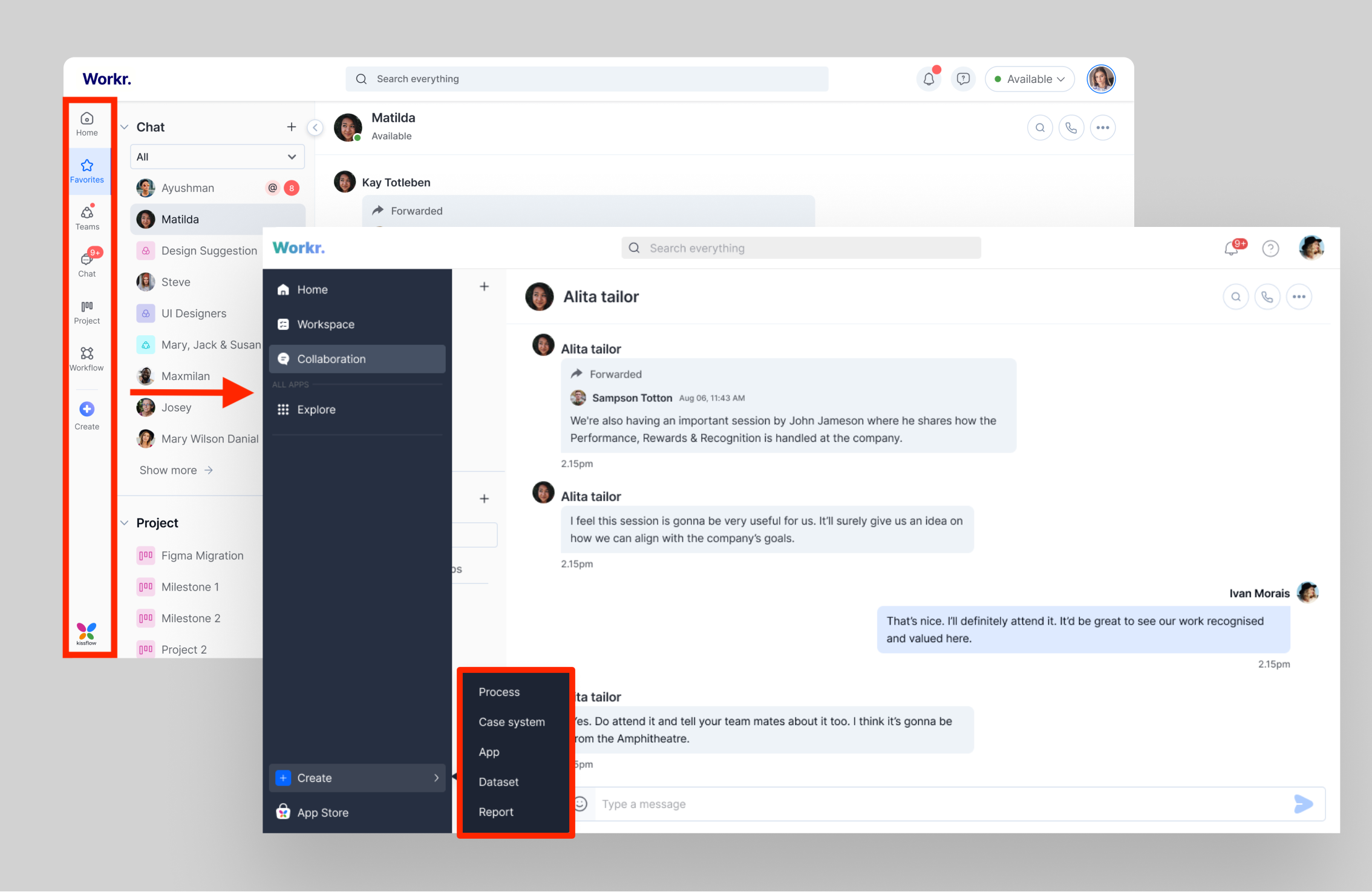 A refined interface, consolidation of flows, and the introduction of apps
The current left navigation tabs include Home, Favorites, Teams, Chat, Project, Workflow, and the option to Create new flows. The upcoming upgrade will have five core navigation tabs, Home, My items, Collaboration, Explore, and Create, to improve the overall experience.
Home
The homepage has been overhauled and upgraded recently, and the upcoming design will be even more user-friendly and visually engaging.
My items
With the new interface, you can track your tasks across all processes and boards. Your project tasks and workflow tasks will be grouped under My items. Unlike the current interface, this page will provide you with even more choices for tracking items created by you and assigned to you.
Collaboration
We will also merge Teams and Chats into a single Collaboration tab. This will consolidate your direct chats, group chats, and teams under one roof, making work more enjoyable and productive.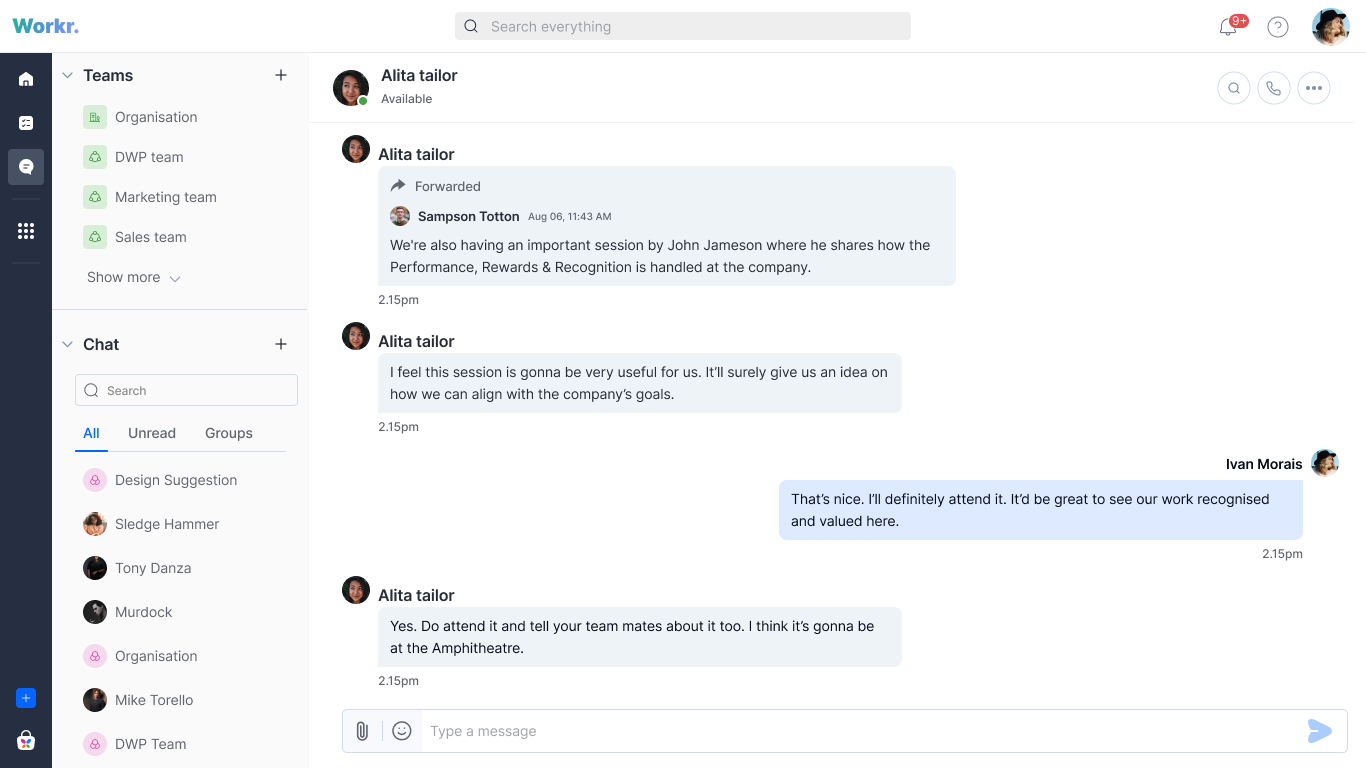 Explore
In Explore, you can find all your existing workflow processes and cases. Also, any new process, case, app, report, or dataset that you create can be found here.
Create and pin
You can now build apps, processes, boards, datasets, and reports with a single click of a button. You will also be able to pin them so that you can easily access them.
Phasing out projects
With this new update, we are discontinuing projects. You will no longer be able to create new projects, but all your existing projects and associated data will remain intact.
Low-code apps
The addition of low-code apps will be the icing on the cake for this new update. As an enterprise user, you will have an unmatched ability to design apps for various use cases. It will combine the convenience of no-code with advanced JavaScript coding capabilities. On top of that, you'll be able to design stunning app interfaces and data components.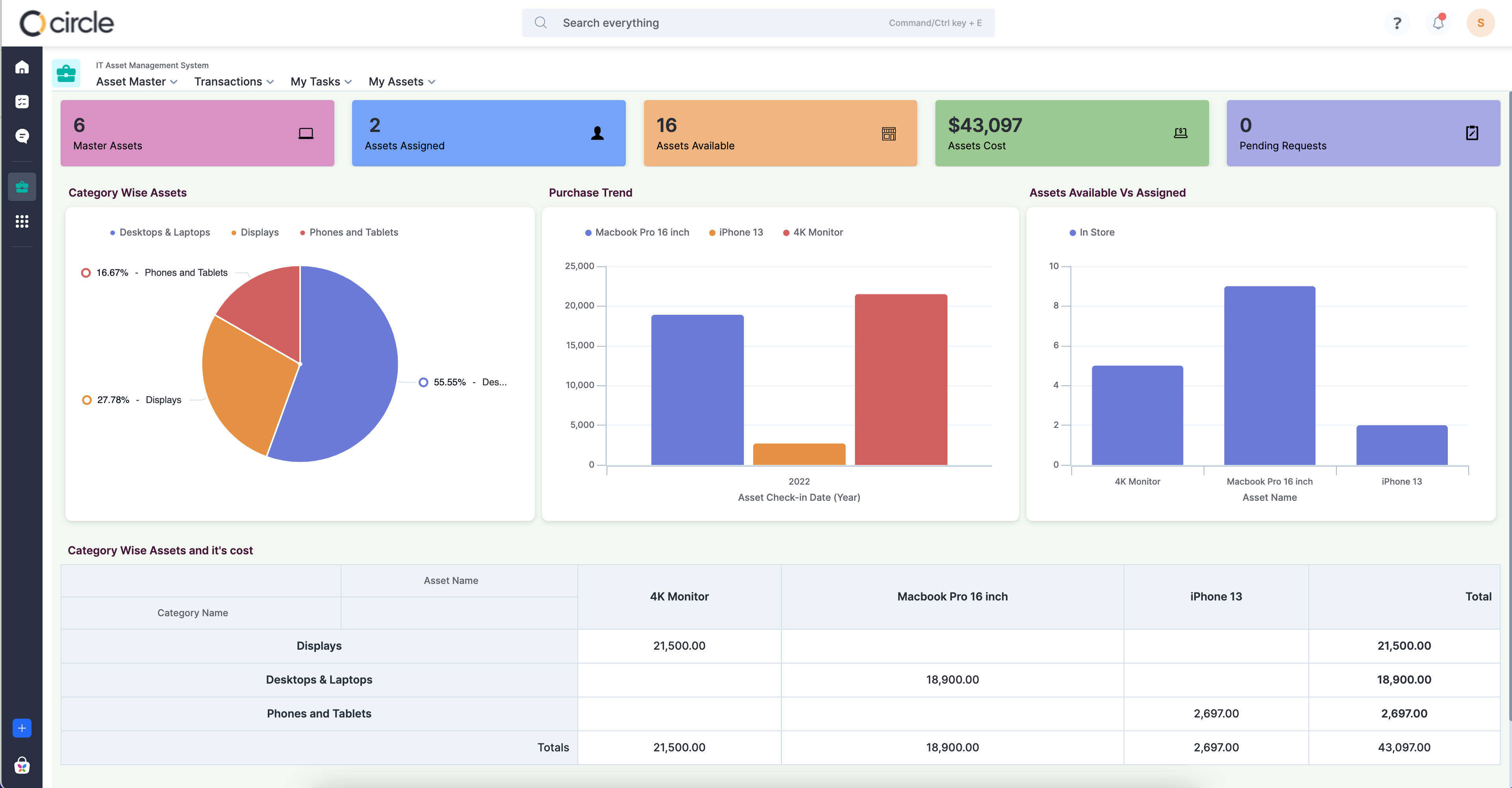 These updates will be made available to existing customers by the 30th of June 2022.