Managing notifications from a case system
You can customize the way you receive notifications from your case systems. Notifications appear as both in-app messages and emails, based on how you have configured notifications for your account.
By default, you will be notified about all updates from your case system.
To change the notification settings for a case system, click the More options button(
) > Notifications on the case system page.
Users with the role Member or Initiator can click the Notifications icon on the case system page to set notification preferences.
Select from one of the following options and then click Save:
Everything - You will receive all notifications from the case system.
Action items - You will receive notifications only if something requires your action.
Nothing - You will not receive any notifications.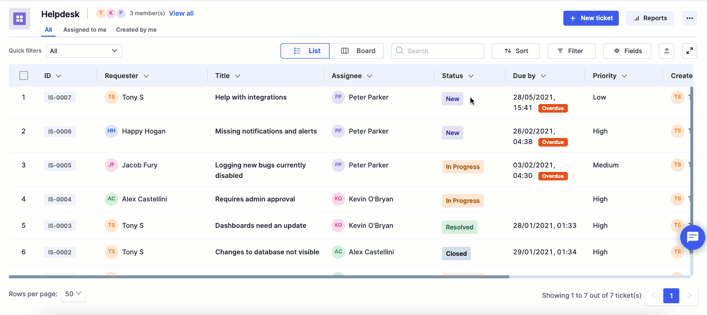 Your preference only applies to certain events in a case system. Here's a summary of these events, applicability of notifications, and who receive them.
| | | | |
| --- | --- | --- | --- |
| Event | Everything | Action items | Who will receive the notification? |
| When a case is assigned | Yes | Yes | Assignee |
| When the status of a case is changed | Yes | No | User who created the case, Assignee |
| When a case is nearing its deadline | Yes | Yes | User who created the case, Assignee |
| When a case has breached its deadline | Yes | Yes | User who created the case, Assignee |
| When a note is added to a case | Yes | Yes | User who created the case, Assignee |
| When someone is mentioned in a note | Yes | Yes | User mentioned in the note |
| When a case is deleted | Yes | Yes | User who created the case, Assignee |
---
---