Audit logs
Kissflow records actions performed on your dataset. To view your dataset's audit log, click the More options button (

) > Audit log.
The audit log shows:
Timestamp - The exact time when an action was performed.
Action - What kind of action took place. Some of the actions are: dataset permission change, field modified (specifies that the field was modified but doesn't display the values), or dataset security settings updated
Performed by - The name of the user who performed the action.
Request ID - A unique ID for every action that takes place. This can be used for support purposes.
Additionally, you can search and filter fields in your audit log.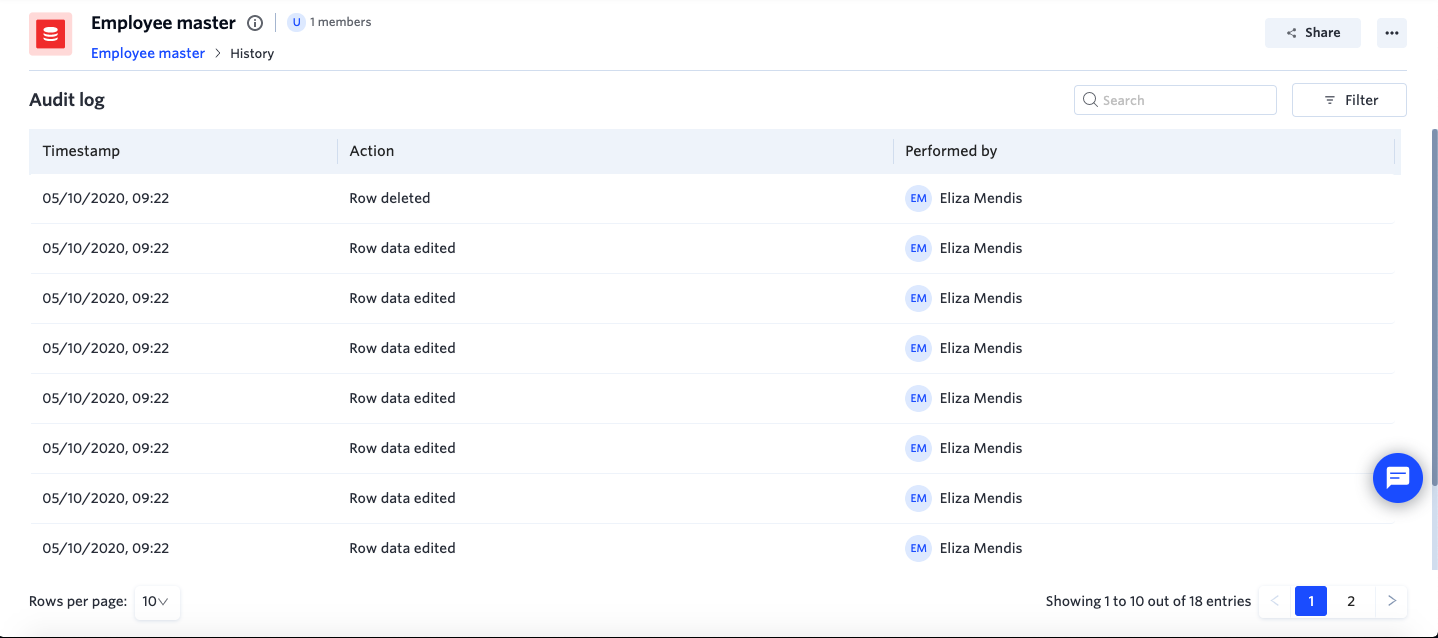 ---
---